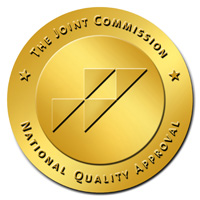 Knoxville, TN (PRWEB) November 21, 2012
Effective Nov. 12, 2012, The Joint Commission's Focused Standards Assessment will replace the former Periodic Performance Review process. The new name reflects the importance of the organization's assessments of high-risk areas critical to safety and quality of care.
As part of the Joint Commission's Accreditation Program, specific risk areas and related standards undergo mandatory annual review. This change is part of a broader Intracycle Monitoring (IM) process. The changes were created to focus on critical risk areas in order to continue to maintain the highest quality of safety in patient care.
Rather than a periodic performance review, high-risk identified standards will be reported on annually. The Joint Commission classified the standards of highest risk and identified them on the new assessment. All standards can be scored in the review, but the Joint Commission requires that Risk Standards all be scored. The new Focused Standards Assessment will need to be submitted 12 and 24 months following an organization's last triennial survey.
Brookhaven Retreat will complete the new Focused Standards Assessment yearly as part of an internal self-evaluation to ensure continued compliance with Joint Commission standards. Compliance with these standards is part of Brookhaven Retreat's ongoing efforts to deliver the best in residential treatment for women with mental health or substance abuse issues.
The new Focused Standards Assessment will be due in April. Brookhaven Retreat plans to begin work on the standards assessments in the first quarter of 2013.
"Brookhaven Retreat's accreditation achievement is a demonstration of our leadership and staff commitment to excellence," says Jacqueline Dawes, Founder of Brookhaven Retreat. "Behavioral health accreditation by the Joint Commission requires organization-wide dedication to providing safe, client-focused care, treatment and services."
About Brookhaven Retreat
Brookhaven Retreat is a women's treatment center nestled on a naturally beautiful 48-acre site secluded in the foothills of the Great Smoky Mountains. It has helped hundreds of women across the United States overcome depression, trauma, anxiety, substance use and a range of other behavioral health challenges. Brookhaven's Founder, Jacqueline Dawes, has predicated its gender-specific treatment on "healing emotional breakage" for women. In this way, she has established a sanctuary and a place where women can feel safe, secure and cared for by a staff of highly trained professionals.