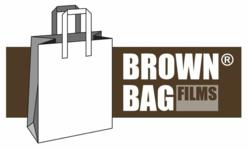 Our digital division allows us to move increasingly into the consumer space which is an important strategic step as we seek to own more of what we produce.
Dublin, Ireland (PRWEB) March 12, 2013
Award-winning Brown Bag Films™ announced the launch of Brown Bag Digital™, a division that will extend the studio's production and creative reach to tablet, mobile and web and accelerate the company's already successful push into original IP.
The company also announced that they had appointed digital media entrepreneur Dylan Collins to the board, known for his involvement across technology, gaming and entertainment companies.
Best known for producing hit computer animation TV shows such as Doc McStuffins (Disney Junior), Peter Rabbit (Nickelodeon) and Emmy-nominated Octonauts (CBeebies), Brown Bag Films' most recent hit, Henry Hugglemonster(Disney Junior) comes from the company's original IP development efforts. Brown Bag Digital™ will build on this remarkable track record by producing digital content for its own IP as well as working with rights holders on licensed intellectual property.
Cathal Gaffney, CEO of Brown Bag Films™ said "Our digital division allows us to move increasingly into the consumer space which is an important strategic step as we seek to own more of what we produce. The huge amount of expertise we've built up over the years producing the biggest kids TV shows in the world makes this a very natural and exciting direction for us."
Gaffney said the company will announce more details around its digital initiatives in the coming weeks and months. As part of this strategy Brown Bag Films™ has appointed Dylan Collins as non executive director to the company. Collins is one of Europe's most experienced digital media entrepreneurs, founding or investing in entertainment and video games technology companies such as Box of Awesome, Fight My Monster, Jolt Online and DemonWare.
Commenting on the appointment Dylan said "I've watched Cathal and Doc grow Brown Bag into the immensely successful studio that it is today and it's an enormous honor to join them on the board. In many ways, they remind me of Valve in the early days. With such a huge transformation happening within the worlds of TV and digital content, BBF are perfectly positioned to become a dominant player in the next phase".
On Dylan's appointment Cathal Gaffney said "Dylan's experience across video games, consumer products and technology will be valuable to us as we continue to create and exploit our IP across multiple platforms. This is an incredibly exciting time to be a content producer and a great time for Brown Bag to be investing in technology, innovation and content."
Brown Bag Films™ employ over 130 full time staff from its Dublin and LA offices. For more information, please contact Anahita Tabarsia at anahita.tabarsi(at)brownbagfilms(dot)com
About Brown Bag Films
Brown Bag Films® are Europe's most successful creative-led animation studio. Since 1994, their Dublin-based headquarters have produced cutting-edge animation for the international market, bagging numerous awards along the way. These include two Oscar® nominations for Give Up Yer Aul Sins (2002), Granny O'Grimm's Sleeping Beauty (2010) and Bafta and Emmy nominations for Octonauts
Brown Bag Films' much-loved TV shows are viewed by millions of children worldwide and include Olivia, Noddy in Toyland, Doc McStuffins, Henry Hugglemonster, Peter Rabbit and the aforementioned Octonauts.
With a second office in LA, Brown Bag Films are committed to producing the highest-quality, cross-platform animation with strong stories and engaging characters. Founded and managed by animators Cathal Gaffney and Darragh O'Connell, Brown Bag Films is one of Ireland's business success stories employing over 130 full time staff.
Brown Bag's Smithfield HQ is a place where state-of-the-art technology meets native Irish artistry and wit. The studio is among the most technically-advanced in the world, with full animation, picture and audio post-production facilities in house. Their motto is simple: "We love animation". In fact, they love it so much they trademarked it. 'We Love Animation™.'
About Dylan Collins
Dylan Collins is one of Europe's most experienced digital media entrepreneurs. Considered by many to be one of the experts in hybrid physical-digital ventures, Collins has been responsible for growing well-known video games and technology companies including Fight My Monster (the fastest growing online game for 9-10 boys), Jolt Online (acquired by GameStop) and DemonWare (acquired by Activision Blizzard). His latest company, Box of Awesome, is a rapidly growing physical-digital discovery platform for 8-14yr olds.
Collins advises a small handful of companies and funds in Europe and North America and was recently named as the Irish Government's Startup Ambassador. He blogs at Founderware and can also be found on Twitter as @MrDylanCollins.