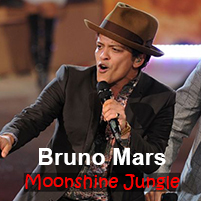 Fans can lock in Great Seats now for Bruno Mars Moonshine Jungle concerts at eCity Tickets.
(PRWEB) March 08, 2013
Bruno Mars Tickets are sure to sell out fast as this is considered to be one of the must-see concerts of 2013. As a testament to his great showmanship, Bruno Mars recently broke the attendance record in Houston Texas at the Reliant Stadium. Far from having any country in his music, Bruno drew a crowd of 75,175 fans at his Houston Rodeo concert and broke the previous year record set by Jason Aldean. As a 13 time Grammy Award nominee, Bruno Mars has sold over 45 million singles worldwide and has over a billion views on YouTube.
Bruno Mars will start the North American leg of The 2013 Moonshine Jungle World Tour at Verizon Center in Washington, DC on June 22nd and continues through August. Special guests on select dates of the North American leg include Ellie Goulding and newly signed Elektra artist Fitz & The Tantrums. Bruno Mars is sure to perform all of his great music from his Billboard 200 number one album "Unorthodox Jukebox". Don't miss this chance to see Bruno Mars live on stage as he travels through North America.
Bruno Mars was born to a musical family in Honolulu, Hawaii. His father organized a Vegas-style revue that featured the entire family, including his mother, a talented vocalist. Watching his family perform Motown hits from about age 4, Mars eventually became the world's youngest Elvis impersonator performing in front of the same enthusiastic crowds on a nightly basis. From that start, Bruno Mars has worked himself up to be the best selling digital artist in 2011. Mars is known for a variety of styles and his music contains elements of many different music genres.
Bruno Mars tickets are officially on sale today and fans should lock in their desired seats and ticket packages immediately. Limited VIP and Fan packages are available now for the Moonshine Jungle Tour at most venues. Some of the VIP and Fan packages are the Moonshine Jungle VIP Package, the Locked Out Of Heaven Fan Package, and Gold, Platinum, and Diamond Fan packages. Of course eCity Tickets has great seats in every price range. As one of the leaders in secondary ticket sales, eCityTickets.com offers great seats with budget friendly prices and selection for the savvy fan. Get Bruno Mars tickets today and don't miss this great 2013 concert event.