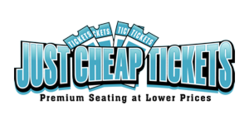 JustCheapTickets.com will have tickets available on March 8 complete with buyer guarantees.
Brookfield, WI (PRWEB) March 07, 2013
The "Moonshine Jungle Tour" has two legs that will take the singing star to various parts of the United States, Canada, and international destinations. JustCheapTickets.com will have tickets available on March 8 complete with buyer guarantees. Customers will find that tickets are 100% valid and authentic and will always arrive on time for the event, even when last minute orders are placed. Ticket buyers will receive the exact seats they ordered if not better, and full refunds will be provided for cancelled events.
The talented performer will begin the North American portion of his tour on June 22 in Washington, D.C. He will then travel to Philadelphia, Boston, Uncasville, New York, Newark, and many other cities from coast to coast. The singing sensation also has plans to travel to Canada for a number of concerts in the cities of Montreal, Toronto, Calgary, Edmonton, Quebec City and Vancouver. He finishes up the North American leg with an August 30 concert in Miami and a September 1 show in Puerto Rico.
International fans will be happy to learn that the second leg of the tour will take the singer to Europe and the UK. He will travel to different regions from the 2nd of October until November 15. Fans from around the world will be eagerly obtaining Bruno Mars tickets for future concert dates, and additional shows are going on sale March 8 for remaining North American events.
The singer/songwriter received an early education in music. His parents and uncle were all performers, exposing the youngster to different genres at a very young age. When he was four years of age, he was performing five days out of the week in the family band. He could even impersonate Elvis Presley and also sang the songs of other well-known entertainers such as Michael Jackson and The Temptations. He stayed in Hawaii until he graduated from high school when he moved to Los Angeles in order to create a career in music. The young artist wrote songs for other entertainers before he proceeded to perform music as a solo singer. He is now touring around the world and entertaining a huge following of fans who enjoy the diversity of his music.
About Us
JustCheapTickets.com will have Bruno Mars tickets on sale Friday, March 8. Sports fans will find Kentucky Derby tickets, Masters Golf Tournament tickets, and more.