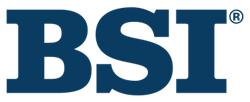 "I'm pleased to say that BSI has partnered with Infor/Lawson for the past 35 years to provide payroll tax solutions to our mutual customers," said Russell Rindik, Vice President of Operations for BSI. "As always, we look forward to attending Inforum. Be sure to stop by our booth to meet face-to-fa
PEACHTREE CORNERS, Ga. (PRWEB) September 20, 2018
Business Software, Inc. (BSI), a leading provider of payroll tax profile, tax calculation, tax deposit, tax filing, wage attachment and supporting solutions in the cloud, will be a Gold Sponsor and exhibitor at Inforum 2018, taking place September 24-27 in Washington, DC. This international event provides attendees the opportunity to get first-hand updates on Infor's vision and strategy, select from a variety of educational sessions and workshops, and engage with peers.
While at Inforum 2018, BSI will present its suite of cloud-based complementary solutions for payroll that automate and streamline payroll tax processes, while increasing efficiency, improving accuracy and reducing costs. Customers can also stop by the BSI booth #1524 to see demonstrations of ComplianceFactory™ and TaxProfileFactory™.
ComplianceFactory is a powerful, multi-tenant, cloud-based suite of solutions that helps organizations pay tax liabilities and file regular and amended reports. This payroll tax filing solution integrates with the Infor/Lawson payroll system to schedule, pay, reconcile and file payroll taxes on demand, including remittances for garnishment authorities.
TaxProfileFactory is a cloud solution that automatically maintains employee tax profiles for Federal, State, Local and Territory taxes, removing the burden of having to detect and make profile and assignment changes in a timely manner.
"I'm pleased to say that BSI has partnered with Infor/Lawson for the past 35 years to provide payroll tax solutions to our mutual customers," said Russell Rindik, Vice President of Operations for BSI. "As always, we look forward to attending Inforum. Be sure to stop by our booth to meet face-to-face with some of our representatives."
About BSI
BSI is a leading provider of the largest array of U.S. payroll tax profile, tax calculation, tax deposit, tax filing, wage attachment and supporting solutions in the cloud. Leveraging nearly 40 years of experience, BSI is a single-source vendor, offering the most comprehensive and complete solutions in the industry. Thousands of organizations use BSI solutions in their payroll management processes to help minimize their compliance risks, reduce labor costs, maintain regulatory compliance, improve workforce productivity and increase employee satisfaction. For more information about BSI, please visit http://www.bsi.com.