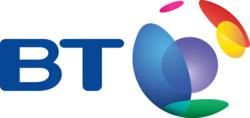 The Ministry of Defence, for example, is saving £700m over ten years after replacing 19 separate networks with a single Defence Fixed Telecommunications Service designed and operated by BT
(PRWEB UK) 13 November 2012
BT's findings highlight how the Public Services Network (PSN) can best help the public sector
Do you wait for consensus or just make the leap?
Take the development of the Public Services Network — a big idea that started small and built momentum to the point where it's ready to take shared services to the next level and deliver the efficiency savings the public sector must achieve.
Recent independent research by Kable, sponsored by BT, reveals a charter for PSN success focusing on consensus and shared experiences:

Make PSN compliance a necessity in any wide area networks' contracts.
Take a fresh look at all business processes to identify those that can be transferred to a shared service, regardless of where it's based.
Let go of the idea that customisation is the best way to go; accept that standardisation with other organisations — although difficult — makes shared services a stronger option and lays the ground for long-term savings that will outweigh the costs of the transition.
Find out as much as possible about how public sector organisations are sharing services in the UK and identify those that provide viable options for your organisation.
Look into the potential for partnerships — internally and with the private or third sector — to set up independent shared services centres with their management detached from any individual body. Buying in to using an independent shared service may be culturally easier than contemplating buying in to a shared service governed by another part of the public sector. Independent services can be seen as assets rather than threats to control.
Be alert for opportunities to share information about efficiency savings made through PSN to highlight the benefits available to PSN considerers and to give them a benchmarking measure that will help take up spread.
As a founding member of the PSN Community, is doing its part to prepare public-sector organisations for PSN, making sure their networks are ready to connect to PSN and benefit from the new ways of working and efficiency savings it will bring. Even this first step towards PSN — consolidating networks — can release significant savings.
The Ministry of Defence, for example, is saving £700m over ten years after replacing 19 separate networks with a single Defence Fixed Telecommunications Service designed and operated by BT.
Other areas of the public sector, like the NHS and the Department for Work and Pensions, are also working with BT to prepare to benefit from PSN.
And a growing number are actively using PSN; the Ministry of Justice Courts & Tribunals Service is undergoing a live transition to PSN across hundreds of sites UK wide.
As Francis Maude, speaking on behalf of the Cabinet Office said,"PSN really matters to us." It matters to BT too.
See how PSN can best help the public sector soon by visiting http://www.globalservices.bt.com/uk/en/industries/psn