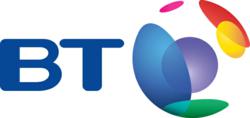 BT improve efficiency, speed and reliability at the City of Edinburgh Council
(PRWEB UK) 27 November 2012
BT publish new case study highlighting how they have improved efficiency, speed and reliability at the City of Edinburgh Council
The City of Edinburgh Council had 170 Council staff based across seven hospitals, but the IT systems they were working with weren't built with cross-service collaboration in mind. To carry out their jobs effectively, staff needed access to both the NHS and Council networks, but outdated IT systems and restricted access were holding them back.
Senior social worker, Gerard Cunniffe said: "Although everyone had a desk, it wasn't possible always to be there. Often we'd need to send an email or check a case file while working far away in the hospital. One couldn't do that with the old technology. It meant wasted time walking back to our desks, or asking someone else to look something up for us."
To fix the problem, the Council turned to BT for a virtual desktop infrastructure, which allows users to get secure access to their Council desktops from any computer or mobile device with internet access.
Mike Brown, a City of Edinburgh Council project manager, said: "We no longer need to provide PCs to our hospital-based employees. Instead they use a single, NHS-supplied PC to access both NHS and Council systems."
The new system also facilitates flexible working, because staff can access their desktop remotely from anywhere.
Mike Brown added: "Our people are able to spend less time at their desks and more time doing what really matters. It's had a powerfully positive impact not only on their work with patients, but also on their work/life balance."
To view the Edinburgh City Council case study click here.
Two of the big issues facing public sector organisations are the quest for greater efficiency in the face of limited resources, and the trust they're held in by the public; trust that stems from operational integrity, quality of service and an organisation's ability to keep sensitive information about services and service users safe and secure.
Increasingly IT services are central to dealing with both of these issues, and are helping to reshape public service for the better.
They're providing the infrastructure to help organisations do more with less, all the while helping them do it securely, with the peace of mind that comes from knowing that they're not exposed to leaks and malicious attack.
Networked IT is also bringing together localities in a revolutionary new way.
It means that public sector workers aren't held back by where they are when they're trying to get a job done.
As long as they've got an internet connection and a device to connect to it, they can be productive, without having to waste time and money on unnecessary travel.
With all of the public sector services crammed into our cities, each one is like a mini reflection of the nation as a whole. Doctors' surgeries, schools, hospitals, council offices, environmental health and more all coexist under their loose affiliation as public services.
But often the actual links between them are harder to define, and it's more difficult than it should be for public sector colleagues to collaborate across services.
Don't let outdated IT systems hold your organisation back - Find out more at http://www.globalservices.bt.com/uk/en/industries/psn