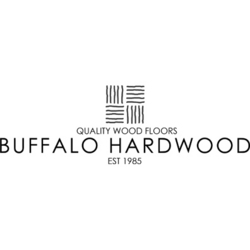 Buffalo, NY (PRWEB) August 10, 2007
The Buffalo area's premier hardwood flooring company, Buffalo Hardwood, provided premium hardwood for the floors in seven of the ten homes at the Amherst, New York, Horizons Home Show. Seven of Western New York's finest homebuilders chose to use Buffalo Hardwood floors for these important show homes.
The Horizons show is Western New York's largest on-site home show, co-sponsored by the Buffalo Niagara Builders Association and First Niagara Bank. This year, the show ran from July 14 through July 29. It was located in Amherst off Campbell Blvd., on North Rockingham Way.
The Buffalo Niagara Builders Association is a non-profit organization. It represents the area's builders, developers, and associated industries. The association advocates choice in housing, economic growth, and quality of life in our community. Funds raised by the show benefit Camp Good Days.
Buffalo Hardwood is located in the Walden Design Center on Walden Avenue, in Depew, New York. For over twenty years, a large majority of the finest homebuilders in the Western New York area have relied on Buffalo Hardwood to provide beautiful floors in new homes. In the past year, Buffalo Hardwood has experienced a substantial increase in new builder, and building contractor businesses, installing their floors.
Buffalo Hardwood provides service to existing homeowners looking to increase the value of their current home through installation of hardwood flooring. The company also assists do-it-yourselfers with demonstrations on how to install hardwood flooring.
The Buffalo Hardwood team helps builders and homeowners with design consultation, professional installation, and refinishing of hardwood floors. In its store on Walden Avenue, customers can see beautifully displayed examples of over 100 different types of hardwood flooring.
For more information about Buffalo Hardwood, call Jim Maloney, president, at (716) 651-9663, or visit Buffalo Hardwood.
Media Contact:
Jim Maloney, President, Buffalo Hardwood
(716) 651-9663
###