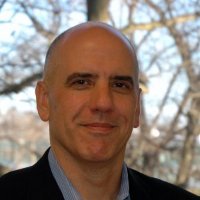 Being selected to speak at three major industry events provides us with an excellent outlet to share some of the property & tenant management best practices we've compiled.
-Scott Sidman
Boston, MA (PRWEB) March 06, 2013
Building Engines, global provider of comprehensive web-based and mobile property and tenant management solutions, announced that Senior Vice President, Scott Sidman, will participate in three exciting speaking engagements at key commercial industry conferences in 2013: the Institute of Real Estate Management (IREM) Building Operations Symposium, the BOMA International Medical Office Buildings and Healthcare Facilities Conference, and the BOMA International Every Building Conference & Expo.
The IREM Building Operations Symposium, which will take place in New York City on March 20, is focused closely on the rapidly changing role of the property manager and the resulting impact on building and asset management. Sidman will present at The Incredibly Expanding Job: Changing Demands & Skill Sets of Real Estate Managers session- specifically addressing how technology has changed the nature of the property manager's job description and scope.
The BOMA International Medical Office Building & Healthcare Facilities Conference, taking place in San Francisco, CA on May 1-3, is healthcare real estate's premier education and networking event, attracting over 700 of the country's top experts and administrators in the space. Sidman will join with Building Engines client Kati McCarthy, Vice President of Property Management & Leasing at Lillibridge Healthcare Services, to present a joint case study using technology and operations data to document and improve service delivery.
The BOMA International Every Building Conference & Expo in San Diego, CA on June 23-25 is the most comprehensive educational conference in the industry, with more than 40 expert-led sessions providing tactical strategies for attracting and retaining tenants, maximizing asset value and improving efficiency. In the session, Actionable Intelligence: The Key to Improved Tenant Service & Property Operations, Sidman will moderate a panel of leading property managers and Building Engines clients - including Curtis Mummau, Senior Vice President at Thalhimer Cushman Wakefield, Yvonne Apodaca, Vice President of Asset Management at Beacon Capital Partners, and Chuck Fendrich, Area Director of REIT Management & Research - to illustrate how to mine the pool of operations management data for "actionable intelligence" that can provide operating insight to improve management outcomes. The session will include best practice tips for getting the most out of operations data and how to work with technology partners and establish baseline performance goals.
"We have a deep commitment to helping customers improve operations. Because of this, we always have an ear to the ground - gleaning feedback from customers, industry thought leaders and our own experience," explains Scott Sidman, Senior Vice President of Building Engines. "Being selected to speak at three major industry events in the same year not only validates Building Engines' status as a commercial real estate technology thought leader but also provides us with an excellent outlet to share some of the property and tenant management best practices we've compiled over the past 10 years."
--------------------------------------------------------------------------------------------------------------------------------------
Building Engines is a web-based and mobile system providing owners and managers of all property types with a comprehensive solution for improving operations and workflow management. Founded in 2000 by an entrepreneurial team of building and facilities operations management professionals, Building Engines serves the needs of hundreds of millions of square feet of commercial, corporate, institutional and health care real estate in the United States, Canada and Europe. More information: http://www.buildingengines.com