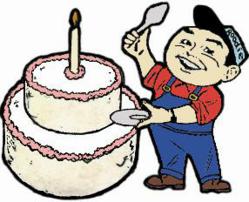 Our knowledgeable and welcoming staff strives to not only help you find the products you need, but make each customer a top priority
Mill Valley, CA (PRWEB) June 19, 2012
One of the main reasons Goodman Building Supply, well known for providing building materials and construction supplies to Marin, has played a major role in building the community for 57 years is the hardware store treats its customers like friends and family. That's why every July, Goodman's celebrates Friends and Family Day.
This year's event will take place all day on Wednesday, July 18 from 6:45 a.m. to 7 p.m. and there will be refreshments, entertainment, vendor demonstrations and 25-percent off on all items in the store. Clients can also enter a raffle draw to win power tools, small kitchen appliances, or a $200 gift card.
No matter what people do for a living, they will always need a hardware store. Goodman's is able to offer its services to a wealth of professionals.
While celebrating, clients of Goodman Building Supply can check out the expanded line of vacuum bags and belts with almost every model served. For landscape contractors and trades people, Goodman's is pleased to announce a new line of American-made construction-grade garden tools by Bully. For the computer and mobile device buffs, the store has a new wall outlet that will charge laptop and mobile devices with dual USB stations.
Goodman Building Supply is Marin County's Green and Diamond Certified place for quality customer service and has more than 41,000 items in stock. Additionally, the store offers convenient hours, with contractor hours beginning at 6:45 a.m. Monday through Friday and 7:15 a.m. on Saturday.
"Our knowledgeable and welcoming staff strives to not only help you find the products you need, but make each customer a top priority," Zviki Govrin, of Goodman Building Supply, said. "We know a happy customer is a repeat customer, and through dedication and superior service, we're sure to meet all of your needs with ease. Let our hub of building and construction supplies save you time and money."
For more information about Goodman Building Supply, which is located at 775 Redwood Highway in Mill Valley, call 415-388-6233 or view the hardware store on the web at http://www.GoodmanBuildingSupply.net.
About Goodman Building Supply
Goodman Building Supply is a Marin hardware store that specializes in an array of building materials, construction supplies and home improvement resources. Its services consist of, but are not limited to, key cutting, glass cutting, garden services, barbecue delivery and assembly, pipe cutting, lamp repair, lumber service, color matching, paint services and pool/spa water testing.