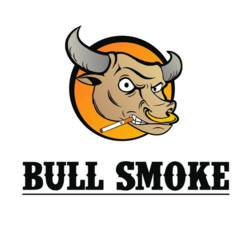 One of the biggest electronic cigarette sales of the holiday season!
Murfreesboro, TN (PRWEB) November 15, 2012
Bull Smoke coupon "SMOKEOUT" is saving consumers 67% now until November 17th on all Bull Smoke starter kits purchased made on BullSmoke.com. Bull Smoke is the originator of the unique 2-piece design electronic cigarette that provides smokers with an exciting new alternative. Bull Smoke electronic cigarettes offer the most authentic look and feel of a traditional cigarette while running on a unique rechargeable battery and microprocessor design. Customers inhale the highest quality nicotine and full bodied flavoring through a full-bodied vapor that is just as potent as real smoke but leaves no ash.
During this 3 day sale consumers can save large sums of cash by using Bull Smoke discount code "SMOKEOUT" at check-out. The promotion will run from Wednesday November 14th until Friday November 17th and offers 67% off the purchase of any Bull Smoke starter kit. The Ranch Hand and City Slicker kits normally run $74.95, but during this 3 day promotion can be purchased at $24.99. Electronic cigarette reviews website iknowecigs.com says, "BullSmoke.com is having one of the biggest electronic cigarette sales of the holiday season."
There are no restrictions during this promotion, although the Bull Smoke coupon code can only be used once per order. So if consumers want to purchase multiple kits, they will need to place multiple orders. Bull Smoke has several advantages over traditional cigarettes including: No ashes or flames to deal with, great flavor and vapor with no residue, no offensive odors, more cost effective, and the ability to smoke virtually anywhere.
Consumers can cash in even after the promotion by using Bull Smoke coupon code "iknowecigs" at check-out to save 15% on all future orders. This coupon code unlike others can be used on starter kits, cartridges, and accessory purchases made on BullSmoke.com. Bull Smoke strives to provide consumers a friendly, knowledgeable and effective electronic cigarette experience from start to finish.
About iknowecigs.com:
iknowecigs.com is a privately owned and operated electronic cigarette reviews website. It is based out of Murfreesboro, TN and offers readers coupons, news, and reviews relating to electronic cigarettes. Their goal is to let others know there are safer, cleaner, and more cost effective options to traditional cigarettes.
To stay current on all Bull Smoke reviews, news, and promotions visit iknowecigs.com:
http://iknowecigs.com