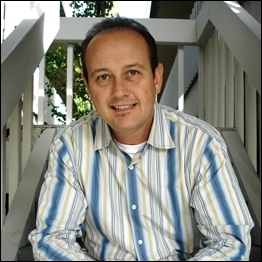 Remember, nothing happens till something is sold. This includes your ideas of a better world and that way we live in it.
Sacramento, CA (PRWEB) April 23, 2007
Business Coaching company, BusinessCoach.com, hires its newest Business Consultant, Rob Naylor, to head the Sale Department of the firm as Vice President Sales. Rob started as Vice President of Sales at BusinessCoach.com in April 2007.
Rob joins the BusinessCoach.com team after 15 years of a sales, management, presentation and communications career. Prior to joining the BusinessCoach.com team, Rob worked as an independent sales coach, presenter, and trainer. As an independent Sales Coach, Rob learned that making a positive difference only attracts bigger and better opportunities in work and in life -- which led him to BusinessCoach.com. This line of reasoning helped the self proclaimed "Mr. Positive" take his theatre degree background and turn it into a seamless transition into the sales world. "Sales is just the transfer of emotion motivating some one to purchase a product or a service," says Rob.
Rob shares his positive attitude and outlook with his wife Patricia and their three wonderful children. "Remember, nothing happens till something is sold. This includes your ideas of a better world and that way we live in it." It is this enthusiastic and positive attitude, along with his superb skill set, that makes Rob an asset to the BusinessCoach.com organization.
BusinessCoach.com is a Business Coaching Company which has been serving businesses in various industries for the past eighteen years. Companies of various sizes in various different industries rely on BusinessCoach.com to take their company to the next level. Whether it be reaching its full potential or tackling hurdles that have not been surpassed, BusinessCoach.com serves businesses become industry leaders. BusinessCoach.com has been able to assist its clients increase profits, increase the retention of employees, increase effective communication throughout the organization, increase employees moral and excitement for their organization/team thereby become more effective and efficient, renew enthusiasm, give a clearer sense of direction for the company/team, and help the leaders and employees become engaged and aligned with the company's direction.
BusinessCoach.com has a panel of experts from various fields to answer all your business queries. To find out more about Business Coaching, to find a Business Coach, or to Become a Business Coach, simply submit your queries to these business experts and expect a prompt response from them within three business days. You can visit their website at http://www.BusinessCoach.com and sign up for their newsletter to get the latest news from the business coaching world and BusinessCoach.com.
###