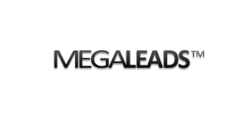 It is important to take a look back at those who made us successful, which are the loyal customers. Nurturing the customers is what sets Megaleads apart from the rest of the business sales leads systems
(PRWEB) June 24, 2013
Megaleads https://megaleads.com/signup.php is starting their summer off with a bang. Their Test Drive Program has become a success because it allows new users to try out the new business sales leads system without any credit card commitment and allows them to view tutorial videos that are sure to get their new customers headed in the right direction. As the Megaleads research and development team continue to monitor customer feedback, they have also noticed a favorable response from many of their social media pages and websites.
At first, many on the Megaleads team had their doubts when deciding to enter into the social media arenas, but their Founder, Jim Alamia, pushed them to move forward. Since embracing the idea, the Megaleads Facebook page has surpassed the 1000 "Like" milestone and their Twitter following has also grown to over 400. Their Founder is pleased with the customer responses. Jim Alamia states: "A combination of solid PR and our social media efforts has not only given us a strong foundation for a loyal customer base, but it also allows us to connect the dots and engage our customers in a creative and fun atmosphere. Overall, our business has definitely grown from social media and we look forward to connecting with more customers."
To celebrate their successful move into the social media marketplace, Megaleads has officially posted a new summer promo code that will save Megaleads customers on their business sales leads solutions. The promo code can be seen by fans on their latest post right on the company's Facebook page for a limited time. Customers can also lock in discounted rated for tens of thousands of sales leads during the summer promotion. Marketing manager, Route 72, thinks the promo codes could not have come at a better time. Founder and CEO of Route 72 Systems, Jim Alamia, states: "It is important to take a look back at those who made us successful, which are the loyal customers. Nurturing the customers is what sets Megaleads apart from the rest of the business sales leads systems, and we hope many put the money saving promo codes to good use."
Reference:
https://www.facebook.com/closemorebusiness?ref=ts&fref=ts