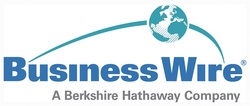 Northern California continues to be one of our most important markets
SAN FRANCISCO (PRWEB) March 13, 2008
Tesch held the position of Northern California Regional Sales Manager since moving to San Francisco in 2006. He began his Business Wire career as an Account Executive in Atlanta in 1999 and was promoted to Charlotte Regional Manager in 2001. In 2005, Tesch became Manager of Sales & Product Partnerships.
Prior to joining Business Wire, Tesch worked as an Account Manager for an advertising/marketing agency. He earned a B.A. in Journalism from the University of North Carolina at Chapel Hill.
"Northern California continues to be one of our most important markets," commented Co-Chief Operating Officer Phyllis Dantuono. "We have deep roots in the business community where we have worked closely with the region's leading high-tech and new media companies for decades. Joel will maintain these traditions while keeping clients at the forefront of major industry changes."
About Business Wire
Business Wire, a Berkshire Hathaway company, is utilized by thousands of member companies and organizations to transmit their full-text news releases, regulatory filings, photos and other multimedia content to journalists, news media, trade publications, institutional and individual investors, financial information services, regulatory authorities, Internet portals, information websites, business-to-business decision-makers and consumers worldwide. With a news distribution network spanning 150 countries and 45 languages, Business Wire's multi-channel delivery network has access to dozens of international and national news agency networks throughout the Americas, Europe, Asia, the Middle East and Africa.
The Business Wire news network is powered by its patented NX high-speed data platform and supports XML, XHTML and XBRL code to deliver the most sophisticated news file to enhance news release interactivity, customization and search engine optimization. Business Wire has 31 bureaus in cities including New York, San Francisco, Los Angeles, Chicago, Boston, Miami, Paris, Frankfurt, London, Brussels, Tokyo, Toronto and Sydney with reciprocal offices throughout the world. Business Wire was founded in 1961.
KEYWORDS: internet investor relations news releases press releases public relations promotion social media technology PR California