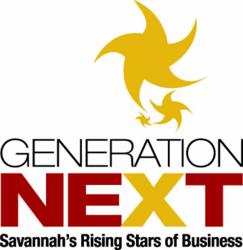 Receiving this award is such an honor and confirms for me that I am where I need to be.
Savannah, Georgia (PRWEB) March 06, 2013
Savannah magazine, Business in Savannah and The Coastal Bank are honoring 21 area professionals as "GenerationNEXT: Savannah's Rising Stars of Business." According to the Savannah Magazine, "these under-40 individuals have distinguished themselves by their professional achievements as well as their philanthropic service within Savannah and the Coastal Empire." The winners will be featured in the March/April issue of Savannah magazine and the Wednesday, March 6, issue of Business in Savannah. One of those 21 is VOS's very own Ms. Heather N. Vinas.
About the Honoree
Ms. Heather N. Vinas, President & COO of VOS CPAs displays an extraordinary blend of entrepreneurship and the experience to simplify, organize and build infrastructures in a wide range of companies from startups to larger ($50M) companies; both public and private. She is active in many organizations based in Georgia as well as New York. Ms. Vinas serves on the Board of Directors for a public company which she founded, Vycor Medical Inc. and serves as an active member with the National Association of Women in Construction Coastal Georgia #380 serving as the Chapter Vice President and Educational Committee Chair. She also serves as an active member and participant to the National Association of Professional Women and was recognized as Leading Young Entrepreneur of the Year 2011. She has been interviewed and published by some of the leading magazines and writers; The Wall Street Transcript, Forbes Magazine, Health Advocate, Bloomberg, and Business Week to name a few. According to Vinas "Receiving this award is such an honor and confirms for me that I am where I need to be. I only opened up our office in January 2012, and since then, have made significant headway doing what I do best; working with and through people. My reason for coming to Savannah was not due to a job offer or any other life circumstances; I chose Savannah and it proves to me every day that I have made a very wise decision. Savannah is my home; it is where I am raising my four-year-old son, where I am building our business, where I am connected with my community, and where I will grow old and look to see my grandchildren grow up. I continue to get excited as I embark on my journey in building our CPA firm; VOS CPAs. We have the right formula for ensuring our clients' are successful and that to me is worth everything."
About VOS CPAs, PLLC
VOS CPAs has been focused on and dedicated to the construction industry for over 25 years. The firm was created to meet the needs of those who work in the construction industry. We have stayed focused in our niche as it is our passion and it is highly specialized market with specific methods that needs to be applied in order to ensure our clients received their desired objectives. The firm is registered in both Georgia and New York with licenses in both states, and are proud members of the American Institute of Certified Public Accountants, the Georgia Society of Certified Public Accountants, the New York State Society of Certified Public Accountants, the Savannah Chamber of Commerce, the Surety Association of Georgia, the New York City Surety Association, Professional Women in Construction and National Association of Women in Construction. The firm has also proudly been Peer Review Compliant since 1990.