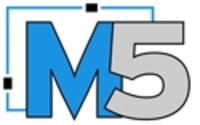 New York (Vocus) January 12, 2009
M5 Networks announced emergency assistance plan to assist One Connect IP, a subsidiary of SkyWi Network, New Mexico's largest independently owned and operated ISP. To assist One Connect IP customers affected by the outages as quickly as possible, M5 is offering all One Connect IP customers free number porting and free installation using existing Cisco hardware through January 30th, 2009.
On December 30th, 2008, Qwest Communications shut down the network of SkyWi, Inc., leaving tens of thousands of customers without service. The customers affected subscribed to services under One Connect IP and Zianet, wholly owned subsidiaries of SkyWi, and include residential, business and government accounts in New Mexico, Idaho, Utah, Arizona, Colorado and Texas.
SkyWi's Complaint, filed on December 5, 2008, cites multiple claims of Qwest's predatory, anti-competitive and unfair trade practices and of its attempts to force SkyWi and One Connect IP/Zianet to close its operations as an Internet service provider (ISP) which compete directly with Qwest. SkyWi has requested a preliminary injunction be entered against Qwest ordering it to treat SkyWi as it would any other company and to provide access and services free from unfair trade practices. SkyWi has also petitioned for the disqualification of Qwest's legal representation, on the basis that Qwest's legal counsel had previously represented One Connect IP. The federal judge scheduled a hearing on the disqualification request for January 5, 2009 and re-scheduled the hearing on SkyWi's request for a preliminary injunction for January 13, 2009.
About M5 Networks
M5 Networks is the leader of "Voice as a Service," a breakthrough solution for business phone communications. M5 Networks allows clients to acquire phone system capabilities as an on-demand, managed service over an IP network optimized for voice. M5 serves a rapidly growing base of mid-sized businesses. Our solution is distinguished by rich capabilities and unmatched service that one would expect from an industry leader.
M5 Networks provides business-strength Voice-over-IP phone systems, delivered as a disaster-proof Internet-based hosted service. M5's delivery model facilitates the rapid deployment of advanced phone system functionality and drives a consistent voice experience as businesses become increasingly dispersed, malleable and 24/7. M5's simple pricing model offers companies a low cost-of-entry to a feature set that has traditionally required large capital expenditure and dedicated IT resources. Customers offload phone system support and maintenance hassles to M5's experts. As an Internet-based application, M5's voice platform frees all voice-related data and commands to mash with other applications, driving business intelligence, improving customer service, and enhancing enterprise application effectiveness. M5 has over 900 customers, numerous industry awards and recognitions, and is headquartered in New York City. To learn more about M5, please visit http://www.m5net.com
About SkyWi
SkyWi is a leading provider of wireless Internet services to residential, business and institutional customers. SkyWi leverages proprietary wireless communications technology to provide reliable, best-in-class service offerings to our clients. Founded by a team of highly experienced telecommunications professionals, and media management and distribution experts from NBC, ESPN, SPRINT, AT&T, SkyWi is customer focused, and committed to being the broadband "provider of choice" in all chosen markets.
M5 Networks Contact:
Ashley McNeff
(646) 576-5523
###