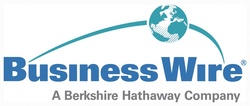 Our goal is to provide an end-to-end solution that will make the transitional process for filers as painless as possible.
NEW YORK (PRWEB) December 17, 2008
The SEC approved a tiered timetable for the deployment of XBRL, an electronic filing format that facilitates comparative financial analysis. According to the agency's schedule, large accelerated filers with greater than $5 billion in common equity float must provide XBRL exhibits for any filing with new or updated financials on or after June 15, 2009. All remaining issuers will be phased-in over a subsequent two-year period.
Business Wire is uniquely positioned to help corporate issuers make a seamless shift to XBRL. It is the only commercial news wire with dedicated XBRL accounting specialists that meta tag financial statements and prepare validated instance documents for SEC submission. Business Wire's EDGAR Desk formats the 10-Q and 10-K, adds the XBRL exhibits, and then uploads the final document to the SEC in order to satisfy all compliance obligations. Business Wire currently provides this service to more Fortune 50 companies than any other service provider and to date has created and submitted over ten percent of all XBRL filings.
Business Wire also is capable of distributing XBRL financial data over its proprietary NX news distribution platform to market-moving news services, financial information providers, investment institutions and individual investors.
"Unlike our competitors, who are forced to coordinate XBRL filings among disparate operations or outsource to remote offshore providers, Business Wire has made the strategic decision to create a dedicated in-house team for maximum proficiency, quality assurance and security," said Michael Becker, the company's vice president of global disclosure services, in making today's announcement. "Our goal is to provide an end-to-end solution that will make the transitional process for filers as painless as possible."
Business Wire, a longstanding member of the XBRL International consortium, has been a leading proponent of the XBRL initiative. CoreFiling, a collaboration with UK's DecisionSoft, has produced many XBRL tools and services. Michael Becker also serves as co-chair of the XBRL U.S. Communications Steering Committee.
About Business Wire
Business Wire, a Berkshire Hathaway company, is utilized by thousands of member companies and organizations to transmit their full-text news releases, regulatory filings, photos and other multimedia content to journalists, news media, trade publications, institutional and individual investors, financial information services, regulatory authorities, Internet portals, information web sites, business-to-business decision-makers and consumers worldwide. With a news distribution network spanning 150 countries and 45 languages, Business Wire's multi-channel delivery network has access to dozens of international and national news agency networks throughout the Americas, Europe, Asia, the Middle East and Africa.
The Business Wire news network is powered by its patented NX high-speed data platform and supports XML, XHTML and XBRL code to deliver the most sophisticated news file to enhance news release interactivity, customization and search engine optimization. Business Wire has 31 bureaus in cities including New York, San Francisco, Los Angeles, Chicago, Boston, Miami, Paris, Frankfurt, London, Brussels, Tokyo, Toronto and Sydney with reciprocal offices throughout the world. Business Wire was founded in 1961.