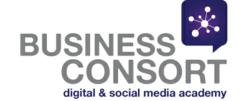 96% of the 78 local authorities surveyed are currently using social media with the remaining few who aren't planning to do so next year.
(PRWEB UK) 15 November 2012
Business Consort - The Digital and Social Media Academy looks at how Local Authorities in England Are Using Social Media.
Dean Spurrell from Ashford Borough Council has shared some interesting insight into how local authorities in England are using social media. In terms of uptake, 96% of the 78 local authorities he surveyed are currently using social media with the remaining few who aren't planning to do so next year.
Although these are promising statistics, he argues there's room for improvement in how the local authorities are actually using their social media accounts. Although the majority (two thirds) use it for a mix of one-way and two-way communications, 15% of local authorities were only using it for one-way communications and thus weren't using their social media presence to fully engage with citizens.
It should come as no surprise that the most popular social media platforms used by the local authorities are Twitter (97.5%) and Facebook (93.2%) but it's interesting to see that a majority are using YouTube (62.7%) and nearly half are on Flickr (47.5%).
It will be interesting to see how many local authorities choose to expand their social media strategies to accommodate the recent exponential growth of Pinterest.
It is clear to see that the public sector has been one of the slowest to reap the benefits of social media and within predominantly one-way communication strategies making up the majority of content marketing there is huge scope for improvement.
They need to move into engagement strategies to encourage two-way communication which will provide more opportunities to improve services.
Business Consort has already been involved in taking this sector forward by introducing bite size social media courses to support the public sector.
The courses can be delivered face to face or delivered fully online and Dawn McGruer, the Director of Business Consort and Digital/ Social Media expert is being asked increasingly to deliver seminars so local authorities can truly recognise and understand the reach of social media.
To find out more about how Business Consort is supporting the public sector visit http://www.thesocialmediaacademy.org