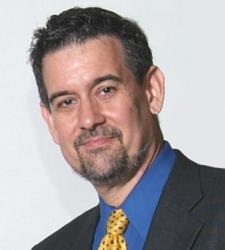 Will explore a new view of leadership and examine how trends are combining to provide opportunities and affect strategies
Victoria, British Columbia (Vocus/PRWEB) January 20, 2011
Change expert Seth Kahan and one of Canada's foremost futurists, Jim Bottomley, will be the keynote speakers at Consulting Conference 2011,the second management consulting conference sponsored by the Institute of Certified Management Consultants of B.C. (CMC-BC)
Kahan and Bottomley headline a slate of speakers who will lead workshops at Consulting Conference 2011, which will be held May 5 and 6 in Victoria, B.C. at the Victoria Marriott Inner Harbour Hotel.
"We've adopted the theme 'Collaboration and Innovation in Leading Change' said Mary Colak, CMC and president of CMC-BC. "Our keynote speakers are leading authorities in these areas and they represent the breadth of experience and insight we will enjoy from all our presenters."
Management consultant Seth Kahan is a world-class authority on change leadership. He has worked with the World Bank, the Peace Corps, and Shell Exploration and Production Co., among many other organizations. His books, Getting Change Right – How Leaders Transform Organizations from the Inside Out, and Building Beehives: A Handbook for Creating Communities That Generate Returns, explore a new view of leadership communication that moves from a transactional view of information exchange to a collaborative construction of shared understanding.
Jim Bottomley has been a management consultant for over 25 years and is also a successful entrepreneur who owns businesses in retail, consulting and software development. He specializes in providing insight into trend convergence, examining how technical, social, economic, demographic and trends in human behaviour are combining to provide future opportunity and affect the strategies for future success.
Early conference registration discounts are available through March 15 for both CMC and non-CMC members. A student rate is also available. CMC-Canada members will receive 20 professional development credits for participation in the conference.
For more information about the conference, sponsorship and registration, see the Consulting Conference 2011 web page.
CMC-Canada fosters excellence and integrity in the management consulting profession as a whole. CMC-Canada administers, and its provincial institutes confer, the Certified Management Consultant (CMC) and Fellow Certified Management Consultant (FCMC) designations in Canada. The association and its members advocate for the CMC designation and are dedicated to advancing the profession and delivering the benefits of those efforts to the client community.
###