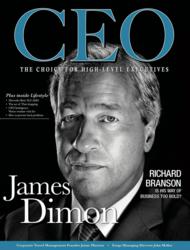 (PRWEB) February 28, 2013
While the publishing industry faces undoubted changes as many magazines are going digital, it seems one particular leading title in Australia, Business Director Magazine, is bucking the trending and boosting circulation numbers.
The iconic business magazine is aimed at mid-sized companies in Australia has today revealed a 40% expected growth for 2012 in hard-copy circulation numbers.
Business Director Magazine is widely regarded as the leading source of business insight, corporate strategy and intelligence for medium sized companies in Australia. This recent growth forecast has been confirmed by Chris Dutton, Managing Director, of the award-winning publication.
"It's certainly true that we're aiming to boost hard-copy magazine circulation. As we print thousands of magazine every month, it may seem that 40% is demanding target given the decline of many other magazines' print runs.
"But we continually get new subscribers, enquiries for Business Director Magazine increase on a daily basis, and it seems that our readers are genuinely satisfied with our award-winning content. Indeed, some subscribers have been ordering additional copies for fellow directors."
Business Director Magazine comes from the same publishing family as the global heavyweight, The CEO Magazine, which may go to some way to explain the quality and success that Business Director Magazine has achieved.
You can find out more about Business Director Magazine at http://www.BusinessDirectorMagazine.com