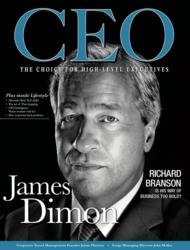 We're printing thousands of magazines every edition and as the interest keeps growing and the positive feedback we get continues, we have decided to provide companies in the US with the same magazine
Sydney, NSW (PRWEB) March 06, 2013
Australia's leading business magazine for medium-to-large companies, Business Director Magazine, has today confirmed rumours of an expansion in the US market.
Business Director Magazine is an iconic business magazine available in Australia that is broadly regarded as the leading publication for mid-tier companies in Australia. The readership is predominantly from companies with less than 500 employees, with Directors, CEOs, CFOs, company partners, and senior management being the main subscribers of the popular title.
As the magazine plugs an important hole in the publishing industry in Australia, namely catering specifically for medium-to-large sized companies, an overseas expansion had been on the cards for a while. However, it was not until today that the magazine confirmed the news.
"It's true that we're taking Business Director Magazine overseas", said a spokesperson for the publication.
"We've had huge success in Australia with the title, and we continue to attract readers on a daily basis. We're printing thousands of magazines every edition and as the interest keeps growing and the positive feedback we get continues, we have decided to provide companies in the US with the same magazine."
The award-winning Business Director Magazine comes from the same publishing family as the global giant, The CEO Magazine, which could go to some way to explain the success and quality that Business Director Magazine has achieved.
Whilst the company has confirmed the expansion of the magazine into US markets, it did not give an indication of the release date of the first US edition.
More information about Business Director Magazine can be found at http://www.BusinessDirectorMagazine.com