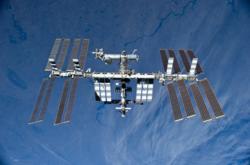 Reflector telescopes are ideal for observing the International Space Station
(PRWEB) April 26, 2011
NASA has confirmed that space shuttle Endeavour's last flight will take place on April 29, 2011. The shuttle's final mission is important because it will bring with it the Alpha Magnetic Spectrometer. This piece of equipment is amongst the final components needed to complete the assembly of the International Space Station (ISS). Many backyard astronomers will point their reflector telescopes towards the ISS with the hope of catching a glimpse of space shuttle Endeavour's final trip before it is retired for permanent display at the California Science Center in Los Angeles.
Mission STS-134 takes off from the Kennedy Space Center on April 29, 2011 at 3:47 PM Eastern Time, a period where the ISS continually passes over North American skies.
The STS-134 crew members are Commander Mark Kelly, Pilot Gregory H. Johnson and Mission Specialists Michael Fincke, Greg Chamitoff, Andrew Feustel and European Space Agency astronaut Roberto Vittori. The 14 day mission will be the 36th shuttle mission to the International Space Station.
Backyard astronomers will be able to see the ISS with their telescopes, and some might even be able to observe the Endeavor shuttle as it approaches and docks with the Station. Buy-Telescope.com owner Marius McLaughlin says "One reason why reflector telescopes are ideal for observing the International Space Station is because they perform well in light polluted areas". Viewing the Space Station with a telescope can be difficult but many amateurs do it on a regular basis. Some even take impressive photos if it with their telescopes and few even manage to photograph the space shuttles that travel to it.
###