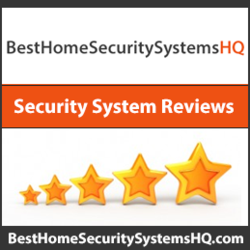 Compare the features and services offered by home security system providers online at BestHomeSecuritySystemsHQ.com.
Naples, FL (PRWEB) March 18, 2013
There are many events that trigger the need for a home security system. Those include purchasing a new home, a recent scare, living in a high-crime area or simply wanting to have the peace of mind knowing that the home is being monitored. Homeowners understand the importance of having a home security system but knowing which one to purchase is another story.
The home security experts at BestHomeSecuritySystemsHQ.com have compiled a list of the top items a consumers should consider before deciding on purchasing a home security system. For full reviews and comparisons, visit:
http://www.besthomesecuritysystemshq.com/best-home-security-system/
1. Read independent home security systems reviews. As with any purchase large or small, it is always a good idea to do some homework and look at online reviews and learn what is being said about any company that is under consideration. Sites like BestHomeSecuritySystemsHQ.com provide independent and unbiased reviews of home security system providers. Side-by-side comparisons are a great resource to help get started when beginning research.
2. Ask friends and family if they have any recommendations. A recommendation from a close friend or family member goes a long way. Social media is a great platform to ask a question if anyone recommends a home security company.
3. Read Better Business Bureau ratings (BBB). A home security company should be accredited and maintain a good rating. The BBB rates businesses on a scale from A+ to F, so the higher the better.
4.Compare at least two home security companies. After spending some time finding out what features and services are important, call at least two home security companies and ask them what makes them different versus the competition.
5. Customize the home security system. Home security is not a one size fits all scenario as everyone's home is different and requires a different number of sensors to adequately protect the home. The home security representative should help customize the number of sensors required.
For more tips on how to select the best home security system, visit BestHomeSecuritySystemsHQ.com
About BestHomeSecuritySystemsHQ.com
BestHomeSecuritySystemsHQ.com is a leading provider of independent home security systems reviews. Each year the independent reviews site releases comparisons of the leading home security system providers and publishes the results on their website.