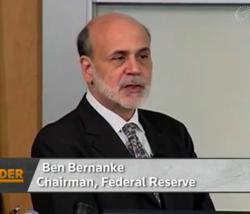 The state of the housing sector has been a key impediment to a faster recovery. The Federal Reserve has a keen interest in the state of housing and has been
actively engaged in analyzing the housing and mortgage markets.
Minneapolis, Minnesota (PRWEB) June 06, 2012
First-time buyers may be able to afford bank owned homes with the combination of low price ranges, low interest rates, and recent news about the FHA 203(k) Rehabilitation Mortgage Insurance Program. According to Michele Lerner at bankrate.com, this allows borrowers to wrap the cost of repairs and improvements into their home financing. Helping homeowners obtain a loan to finance repairs for foreclosed homes is the department's main program for rehabilitating and repairing single family properties. In order to be eligible, buyers of the bank owned property must be purchasing to use as a primary residence.
A home foreclosure is an exhausting and lengthy process giving homeowners time to make financial arrangements with their bank to keep their home. When these attempts fail, foreclosure proceedings step toward the bank gaining ownership of the property. During the foreclosure process, the home's sale price may fluctuate versus when the bank gains full ownership of the property.
Home prices have been under downward pressure triggered by the mortgage crisis resulting in a high volume of houses for sale by creditors. Creditors are swamped with the high number of bank owned homes and often seek to liquidate their inventories of such properties as quickly as possible. "Therefore, home buyers seeking to buy affordable bank owned homes have never had so many opportunities," according to Jenna Thuening of Home Destination.
Banks have been forced to take on a major role as resellers of homes that have been repossessed and fallen back into their hands. If borrowers fail to meet their mortgage obligations, the property and its upkeep revert to the lender. These homes are subject to foreclosure and are sold through a court administered auctions, short sales, or lease option. If there is no sales agreement or suitable lease arrangement made, the property reverts to the bank and becomes part of its assets.
Zillow says, "If you are a buyer looking for bank owned residential homes, it helps to know that before a property is listed as bank-owned, there is a formal process. It can take time and you may need patience. After the homeowner is more than 120 days into the foreclosure process, ownership of the property reverts to the lending mortgage company. Then the mortgage company has responsibility to carry out the scheduling and task of auctioning off the property. If the property fails to sell at the sheriff's auction, it officially becomes a bank-owned property."
Buyers generally have one of two options to buy bank owned properties - through a real estate agent or through a public auction. While REO properties are an affordable housing option, there are also more potential pitfalls to watch for with this type of home purchase. According to Margaret Kelly, CEO of RE/MAX, enlisting a CDPE to guide you through the process will help you know when, where and how to buy foreclosures.
Chairman Ben S. Bernanke, Chairman of the FOMC, talking on the national mortgage settlement highlighted the large volume of distressed residential properties and encouraged banks to quickly move foreclosed homes back into the hands of residential owners. Released on April 5, the Federal Reserve policy on Rental of Residential Other Real Estate Owned Properties, states that some banking organizations may choose to make greater use of rental activities in their disposition strategies. The NAR urges the Federal Housing Finance Agency to proceed cautiously with its Real Estate-Owned Initiative pilot program to sell homes repossessed by government agencies to private investors to convert into rental units. The NAR focuses on reducing foreclosures from the perspective that all real estate is local.
The Consumer Finance Protection Bureau proposed a rule to supervise nonbanks posing risks to consumers; comments on the proposal are due by July 24, 2012. Under the Dodd-Frank Act, the CFPB has the authority to supervise several categories of nonbanks including mortgage lenders, as reported by Kristine Andereassen on Wednesday, May 30, 2012. On the heels of so many mortgage scams, this will be the first time many of these nonbank financial companies will be subject to federal oversight.
Home Destination offers buyers additional information and help for residential buyers seeking to purchase bank owned properties.