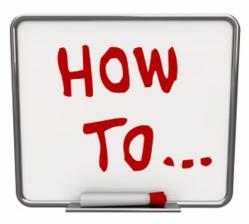 If a homeowner is looking to buy an alarm system in 2013, they should do their homework. The industry has changed and there are many new options that our experts would recommend investigating.
Atlanta, GA (PRWEB) March 02, 2013
The home alarm system specialists at Alarm System Report have produced a new consumer guide for homeowners interested in purchasing a new alarm or home security system this year. As technology innovations hit the alarm system market—including new wireless alarm systems, DIY systems, and security systems featuring both home automation and cellular monitoring—it's more important than ever that consumers come to alarm system companies fully informed about their equipment and monitoring service options.
The following are five of the most important tips for consumers to consider and they weigh their options in the home alarm system market:
1. Home alarm systems have recently begun to come in a variety of forms, including wireless systems, DIY installation systems, and alarm systems with mobile and broadband Internet monitoring. Some systems even include additional home automation services (with features like remote lighting control, power consumption monitoring, and remote access to "smart" appliances).
2. Consumers shouldn't always take the word of sales representatives when discussing alarm system and monitoring service pricing. Sales reps almost always work on commission, so they have a serious disincentive for providing information on discounts and other specials. Websites like alarmsystemreport.com compare instant quote features that enable consumers to compare the prices of home alarm companies and receive information on all the latest specials and coupons.
3. When companies refer to wireless alarm systems, they don't necessarily always mean "completely without any wires or cables." Wireless usually refers to an alarm system in which the main control panel and sensors communicate with one another over a wireless home network (WLAN). Some sensors and control panels run on batteries, but many must be plugged into an electrical socket or even connected directly into the house's electrical wiring.
4. All of the reputable, top alarm system companies provide some sort of equipment warranty and/or service guarantee. Shoppers should always inquire about a company's warranties and guarantees and receive a copy of them in writing. If the company cannot provide a copy in writing (or in electronic form) then shoppers should consider looking elsewhere.
5. Most companies offer some sort of loyalty or long-term contract discount, though they might not mention it first. Homeowners who plan on living in the same location for a significant period of time should consider investigating how much of a discount they can receive from an extended monitoring service contract.
For more home alarm system reviews, recommendations, and pricing information on home security companies like ADT, FrontPoint Security, LifeShield Home Security, Protect America, and Vivint, interested readers should visit alarmsystemreport.com—a free, registration free website with one of the largest review libraries in the home security sector.
About AlarmSystemReport.com
Alarm System Report maintains and hosts a nationally recognized consumer product reviews and information web sites in the home alarm and security system industries. Its panel of independent home alarm system consultants and industry staff writers collect, analyze, and verify a wide variety of statistics and other information on the home security sector and use this database to produce professionally written home alarm system reviews and consumer advisories. Alarm System Report maintains stringent requirements for all security companies included in its review library and prohibits any of its reviewers from maintaining financial relationships with any of the companies listed on AlarmSystemReport.com.