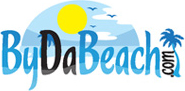 For any beach lover, Tel Aviv is the place to be.
FORT LEE, New Jersey, (PRWEB) March 22, 2013
Marble Media LLC's beach vacation destination site ByDaBeach.com this week sheds its spotlight on the top beaches of Tel Aviv, Israel examining the cultural hub's new status as the world's number one vacation hotspot for the LGBT community.
In the latest blog written by ByDaBeach.com guest blogger Liz Ernst, "Think Tel Aviv for Your Beach Vacation," the focus is on the city's nearly 200 kilometers (124 miles) of coastal sand, surf and sun paradise, and the city's success in marketing itself as a top destination for the LGBT community. Israel has always been home to some of the most popular beaches among families who travel from all over the world for their spring beach vacations.
Tev Aviv's inviting Mediterranean beaches run from the northernmost region of the city near the Israel / Lebanon border at Rosh Hanikra, to Zakim Beach in the south (close to the Gaza border), and along the shores of the Red Sea, where the beaches of Eilat and Tiberius, and the Kinneret in the Galilee are bustling with vacationers this time of year.
For any beach lover, Tel Aviv is the place to be according to Ernst. In North Tel Aviv, Hof Hatzuk Tzafon (in Hebrew, Hatzuk Beach North) – also known as Mandarin Beach, is one of the city's best. Open year round, it is noted for its cleanliness and fantastic restaurant and nightlife.
Hof Accadia – North Beach in Herzlyia Pituach has a reputation similar to Mandarin Beach's, with its pristine sands plus a popular restaurant and bar atop a new promenade.
Just a few years ago, the LGBT community was flocking to Mykonos, a tiny Greek island just 650 miles across the Mediterranean from Tel Aviv. Mykonos has long been a favorite gay-friendly vacation destination, but until very recently "Tel Aviv wasn't on anyone's gaydar," Ernst says. But with the LGBT community providing a $64 billion chunk of the travel industry's profits this year alone, Tel Aviv got its vaygation act together and now actively markets to gay travelers.
In fact, Tel Aviv has become one of the top three vacation hotspots among gay travelers, with more than 50,000 LGBT travelers heading to the city this year, and twice that number forecast in 2014. Tel Aviv welcomes them with world class hotels, bars and nightclubs geared exclusively to the gay community, which in return proudly provides an aesthetic backdrop of impossibly fit, tanned, Adonis-like men wearing only the teeniest, tiniest of Speedos, according to Ernst.
"These are the bodies that belong in Speedos," Ernst says. "It's like they invented a whole new aesthetic, and have vastly improved the brand's image."
For more information on beach vacation destinations in Tel Aviv or anywhere in the world, visit the ByDaBeach.com website, or Email info(at)ByDaBeach(dot)com.
About Marble Media:
Marble Media LLC is a creator of high-quality, content-rich blog sites that provide comprehensive coverage of relevant information to readers who make up a wide range of demographics, The Marble Media team of expert writers covers a wide range of specialties including travel, food, health, fitness, social media, marriage, parenting, technology, weight loss, fashion and much more For more information on Marble Media LLC's offerings and advertising opportunities, visit the MarbleMediaLLC.com website, or email sales(at)marblemedia(dot)com.