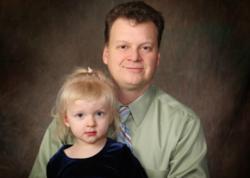 My radio show allows patients listen on their own time and don't have to read pamphlet after pamphlet.
Kent, WA (PRWEB) December 10, 2012
Dr Paul Byers, Kent Chiropractor, at Byers Chiropractic and Massage understands that it is important to educate his patients about the causes and proper treatment of his patients' symptoms but knows there is a time limitation in his patients actually receiving the education. Dr Byers, Chiropractor in Kent, explains, "My patients want to know how to take control of their health through education but our Kent Clinic is very busy and our time together is just limited. I have created my own radio show so that I and my staff can explain symptoms in more detail and the treatments that are recommended. In this way, my patients can listen on their own time and don't have to read pamphlet after pamphlet."
For over the last 2 years, Dr Byers and his staff at his Chiropractor in Kent WA clinic have spoken about subjects as diverse as back pain to reflexology. In one of the radio shows about upper back pain and Chiropractic, states "Chiropractic helps your body be in alignment so that your body can be healthy. Without spinal alignment, all the rest of your body's systems will not work properly." Radio shows are done several times a month and can be heard at http://www.blogtalkradio.com.
Their Kent Chiropractor Clinic specializes car accident and work injury treatment for neck and back pain. Call at 253-852-1250, email is info (at) byerschiro (dot) com and online at http://www.byerschiro.com. Byers Chiropractic & Massage is located at 9003 Canyon Drive Kent WA 98030. They are open evenings and weekends to help serve you better. Phone calls are answered during closed clinic hours as well and Se habla español.