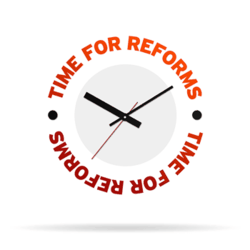 nearly every state allows for direct access to physical therapists without physician prescription
San Luis Obispo, Californiia (PRWEB) February 27, 2012
The Physical Therapy Business Alliance (PTBA), a national coalition of physical therapy businesses representing not only physical therapists, but their collective employees as well (representing several thousand individuals' patient access to physical therapy) has recently learned that the Medical Board of California (MBC) and the California Chiropractic Association (CCA) have weighed in to oppose California Senate Bill 924, which would allow patients to access a physical therapist directly. The move has not only caught the attention of PTBA, but has baffled many consumer groups and patients who not only continue to express concern over the extra co-pay costs associated with unnecessary physician visits and a resultant limited access to cost-effective physical rehabilitation, but more importantly, have come to realize that denial of this important access to physical therapists in California is completely in conflict with nearly every physical therapy practice act in the United States.
By far, the overwhelming majority of states – nearly every state – allow for direct access to physical therapists without physician prescription. The PTBA asserts that the MBC and CCA statements suggesting that direct access to physical therapy is unsafe are not based on any available evidence but instead appear to be of a self-serving nature. Their opposition to this important change to assure cost effective care lessening the economic burden to the citizens of California, certainly the most widely agreed upon point in today's health care reform discussions, reveals how out of touch they remain with the emerging direction of health care.
CCA recently voiced their opposition to physical therapist direct access with the claim that physical therapists do not study the human body adequately enough to be able to treat patients directly. It is clear from their own actions however, that the education of physical therapists is not their real concern at all. Instead, the PTBA believes their opposition is more related to their fear, as stated in a recent Institute for Alternative Futures paper, that physical therapists will be the biggest threat to chiropractors' bottom line profitability by the year 2015. Like the position taken by MBC, it is a stance that is completely counter to the desire of the citizens of California to gain better control of their rising, unsustainable health care costs.
The PTBA points to the fact that physical therapists are trained to screen for serious medical pathology and score higher on medical screening tests than all physician groups, with the exception of orthopaedic surgeons. Physical therapists are trained in differential diagnosis and medical screening at credentialed universities where they earn doctoral degrees grounded in science and evidence-based practice and consequently have direct access rights in the vast majority of states in the country.
The PTBA views MBC and CCA's stance on physical therapist direct access as an unwillingness to work with the citizens of California to lower escalating health care costs. Working to keep things "as they were" 20 years ago has been a prime reason for California's escalating health care costs. When the majority of medical boards in the United States have reasoned that physical therapist direct access is not only safe, but valuable for the citizens they are charged to protect, the conclusion can reasonably conclude that MBC is out of touch with the rest of the medical boards in the United States. A fundamental tenet of responsibility for medical boards is to protect the consumer of health care, not protect "your own." MBC's actions can also be interpreted as protecting the profitability of the physicians over which they have legal oversight, clearly outside of their charge and purview, and counter-intuitive to the responsibility they have been entrusted with.
Such a stance is also strongly suggestive that MBC has now become a proxy for the California Medical Association (CMA) in raising opposition to SB 924, duly negotiated in good faith as a 'compromise bill' between the CMA and the California Physical Therapy Association through the efforts of SB 924 authors, Senate Pro Tem Darrell Steinberg, Senator Curren Price, and Senator Mimi Walters.
PTBA is hopeful that the California Assembly will examine the supporting facts and ignore the 'fear mongering' regarding SB 924, as the California Senate did by approving the bill 36-0. The facts are clear: there have been no malpractice concerns or deaths related to physical therapist direct access throughout the United States. As further evidence, there is no difference in physical therapists' malpractice insurance premiums between states that allow direct access as compared to California physical therapists who, despite national trends, still do not have direct access privileges. The PTBA also points to four high-quality physical therapist direct access studies in top medical journals, which demonstrate that physical therapist direct access is far more cost- effective than physical therapy directed by physician referral and delayed access to physical therapy treatment. In an era of health care reform, coupled to the emerging recognition that evidence, not emotion or manipulating politics will carry the day in controlling health care costs, the PTBA urges that the self serving interests of MBC and CCA be ignored and instead, the interests of the consumers of health care in California be the rightful centerpiece of this discussion.
Source: Physical Therapy Business Alliance
###