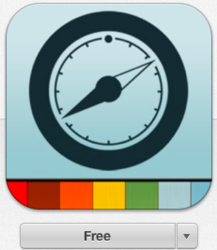 As soon as our client says that it's okay, we will be happy to release more information to the public
Austin, TX (PRWEB) February 28, 2013
Every once in awhile, a mobile application comes along that boldly transforms the way we live and work. CabForward has just received approval in the App Store for such a paradigm-shifting application for the iPhone and iPad.
CabForward has built its reputation on being the quiet team to finish complicated projects quickly and efficiently within the strictest timelines. Businesses count on CabForward's professional software developers to make use of a variety of API's and data sources and turning them into fluid, positive user experiences.
Lance Vaughn, President and CEO of CabForward states proudly, "We stay out of the way when our clients want to control the launch of their iPhone app. We prefer to let them do what they do best, just as they count on us to do what we do best."
CabForward is bringing to practice a new vision and growing movement in web architecture, by embracing rugged techniques. CabForward ensures rugged software on service API's in Ruby on Rails, then builds a web or mobile client to talk to that backend. With Rugged Design, software is not just secure and reliable, it includes a full range of rugged attributes including survivability, defensibility, longevity, portability, and maintainability.
When businesses deploy rugged software they garner predictable results which leads to improved reliability and confident service delivery. This plays very well into overall customer happiness. When customers are happy, product owners interpret that happiness as success. CabForward believes that customer happiness translates to better product visibility, elevated interest, higher adoption and ultimately, increased revenue.
Director of Development Stu Carney held a primary role in the deployment of the new application. He states, "I am proud of my new role with CabForward. Working in small teams directly with the customer is a dream come true. The stability and fluidity of iOS is completely unmatched in comparison to Android, and lives up to the standards of Rugged Design we believe in."
CabForward can now proudly promote its capabilities in mobile development with the use of GPS location tracking, Geospatial Map Overlays, Push Notifications, Facebook SSO, Flurry Data Analytics Integration, Error Monitoring, and Demographics, and TestFlight beta testing.
"As soon as we get the okay from our client, we'll enthusiastically help them get the word out about this app. We're really proud of the work we've done", Lance Vaughn said.
CabForward builds and deploys rugged web, mobile and social applications using the latest proven technologies such as Ruby on Rails and iOS. Their team has grown from two to over twenty developers in 2012, all based in Austin, TX. CabForward is a thought leader in customer-driven product development and rugged application design. CabForward donates 1% of its profits to LoneStarRuby Foundation. For more information, visit cabforward.com.