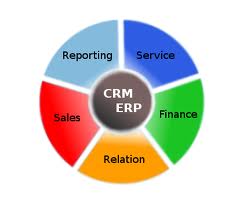 We've teamed up with the top suppliers and consultants who know this vertical best.
Austin, Texas (PRWEB) June 12, 2013
CAD/CAM Connect continues its mission of providing its manufacturing clients and prospects with a total solution portfolio of top software suppliers and industry experts to address their needs and challenges, as they team up with NXTurn offering NetSuite's cloud based ERP, Shoptech's E2 Shop Systems, Global Shop Solutions and Synergy Resources' Infor's Visual ERP.
"ERP products and experts are critical components to our business model because they help our clients become leaner, more efficient and, ultimately, more profitable. And with that comes teaming with the top suppliers and consultants who know this vertical best, said Ken Wilson – CEO of CAD/CAM Connect.
ERP software serves as a central communication point for all activities in a manufacturing business. It consists of modules that handle everything from estimating and quoting work orders, purchasing, inventory management, all the way to final delivery and billing. The end result is a software system that integrates all the essential activities of the business into one nice, neat electronic package.
"As we continue to partner with these top products, suppliers and industry experts, anywhere from CAM software to rapid prototyping, reverse engineering, 3D printers, CAD training and more – we're constantly thriving to make CAD/CAM Connect the ultimate online destination for mechanical engineers, machinists and design professionals", says Wilson. "It's all about helping them make the best purchasing decision possible."
For more information call Ken Wilson at 512.773.1521 or email ken(at)cadcamconnect(dot)com
About CAD/CAM Connect:
CAD/CAM Connect helps mechanical engineers, machinists and design professionals choose the CAD/CAM software and services that best fit into their design to manufacturing workflow processes. Business requirements, budgets and goals are different for every company. CAD/CAM Connect recognizes this by partnering with multiple manufacturing software suppliers and experts who are some of the best in the industry. The site offers valuable white papers, user reviews, MCAD forums and great deals all in one place.