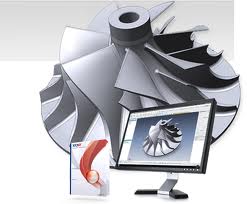 This is just another step in our mission to offer the engineering community one place to go for all of their needs.
Austin, TX (PRWEB) September 27, 2012
GPI Prototype joins CADCAMConnect.com as a featured supplier. Now engineers looking to print their 3D CAD files into metal parts have an online community where they can get information and purchase products at a discount.
Manufacturers are discovering the advantages of taking their 3D CAD models and printing metal parts from them...whether it is tooling for injection molding, medical applications or aerospace.
"The results are incredible: reduced waste, no tooling costs, the ability to create highly complex parts, little to no inventory and speed to market," said Tim Ruffner, VP Business Development at GPI Prototype.
Direct metal laser sintering (DMLS) is an additive metal fabrication technology. It produces solid metal parts by locally melting metal powder with a focused laser beam layer by layer. Building layer by layer allows for the manufacturing of highly complex geometries directly from the 3D CAD data. This applies specifically to part geometries where slides, inserts, cooling channels or other tool components are required. Additive manufacturing metals include Ti64, Aluminum, IN718, Cobalt Chrome, 15-5 & 17-4 Stainless and Tooling Steel.
DMLS has many benefits over traditional manufacturing techniques. Prototypes can now be made out of the same material as the final production components, making them 100% functional and allowing for more rigorous testing. It creates parts with highly complex external and internal geometries in a single process.
In the aerospace industry, DMLS is used for turbines or titanium parts. For American Airlines, by removing just one pound of weight from each aircraft, it would save them more than 11,000 gallons of fuel annually.
For medical device companies, DMLS has been an important tool offering a stainless steel, called PH1, that can be hardened and solution annealed to be used in surgery.
Injection molders are using it to create conformal cooling channels to improve both the quality and economics of their parts. DMLS has reduced cycle time and scrap, while increasing productivity by 30%-60%.
"We're very proud to add GPI Prototype to our network of outstanding suppliers. This is just another step in our mission to offer the mechanical engineering community one place to go for all of their design to manufacturing needs," says Ken Wilson, Founder of CADCAMConnect.com.
To find out about cost benefits and delivery times of DMLS, call Ken Wilson at 1.512.773.1521.
About CAD/CAM Connect:
Unlike traditional resellers, CADCAMConnect.com partners with multiple CAD/CAM/CAE product and service providers who are among the top in their industry. The site offers industry news, trends, user forums and discussion groups, with various deals on different products.
GPI Prototype is one of the first (DMLS) service providers in the country. Other services include: SLA-SLS, Color 3D Printing, Urethane and Investment Casting, Injection Molding, Laser Scanning, Reverse Engineering and CNC Machining.