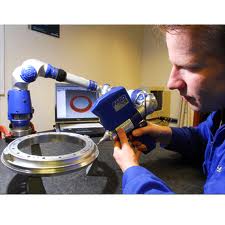 Getting scanned and point cloud data from the hardware into the native 3D CAD software is a science, says Ken Wilson, CEO of CAD/CAM Connect
Austin, Texas (PRWEB) February 27, 2013
"The team we have assembled, including NeoMetrix, ReverseEngineering.com and NVision, know the business," says Ken Wilson, CEO of CAD/CAM Connect.
Whether you have to 3D laser scan a widget or a Boeing 787, the experts who are known for tackling the tough jobs are available in one place ... http://www.cadcamconnect.com.
Most applications require the development of a 3D CAD (computer aided design) model as the final output to either a CNC machine or 3D printer for rapid prototyping. With reverse engineering, specialized hardware (3D laser based scanners) and software (CAD integrated 3D scanning software) is used to process the raw scanned data into the final model.
Reverse engineering tools have always been available. The challenge has been finding the talent needed to bring these pieces together to actually make them work.
Getting scanned and point cloud data from the hardware into the native 3D CAD software is a science. Companies need to hire suppliers who can successfully convert raw scanned data into high quality surface and parametric solid models," says Ken Wilson, CEO of CAD/CAM Connect.
Look for suppliers who can offer a total solution. From the software to 3D scanners or digitizing hardware, and the native CAD direct plug-ins that connect to products like Autodesk Inventor, Dassault Systèmes SolidWorks and CATIA.
Reverse engineering has skyrocketed due to the lower cost of entry, and the ability to create 3D parametric CAD models directly from scanned data.
To learn more about how we can help with your next scanning project, call Ken Wilson at 1.512.773.1521 or email ken@cadcamconnnect.com.