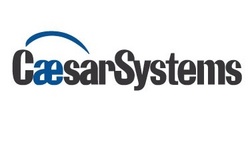 Smalltalk enables integrative business simulations within feasible run times that yield accurate, timely outcomes that oil and gas company executives can use in making decisions
HOUSTON (PRWEB) December 1, 2008
The three Caesar Systems authors addressed problems associated with integrating relevant information from many areas of human professional expertise into rule-based models, and the importance of "simulation labs" for better decision making and higher decision confidence. Smalltalk is gaining ground as a business programming software platform in the oil and gas industry as well as health care and other industries where deep professional knowledge and expertise is critical to effective decision making.
The three presentations were entitled
"Instance-Specific Behavior" by Leandro Caniglia, considers instance-based (as opposed to class-based) programming for the purpose of improving the accuracy and correctness of simulation models; "Automatic strategies for decision support in telephone triage" by Carlos Ferro, illustrates how professional domain knowledge can be effectively represented in knowledge models to support effective decision making in emergency medical triage; "Simulation of anisotropic percolation models with edges eventually open at a distance 1 and at a given distance k" by Guillermo Amaral, analyzes the mathematical problems of simulating anisotropic percolation models over large spaces within realistic simulation run times. In addition to providing faculty to the conference, two developers from Caesar Systems, Guillermo Amaral and Guido Chari, won the programmers' coding contest offered by the conference. The goal of the contest was to provide complex challenges to experienced Smalltalk programmers that must be solved in a simulation environment under extreme time pressure. In each round of the contest, increasing complexity is introduced.
"We focused on a solution that could be rapidly adapted to change," said Guillermo Amaral and Guido Chari. Guillermo and Guido were the only entrants working together as a team and also they were the only entrants who developed a graphical user interface (GUI) for their solution, which permitted "change on the fly" and comparing alternative strategies easily.
"Something I found noteworthy was that Guillermo and Guido had a working solution quickly and their design required only small modifications to obtain high quality results when facing unknown change," said Andres Valloud, creator and judge of the contest.
About the Authors
Guillermo Amaral joined Caesar Systems as a developer in 2008. Previously, he was a project leader and senior developer at InfOil S.A. for more than 10 years. He was educated at the University of Buenos Aires.
Carlos E. Ferro has worked as a senior software developer since 2005 for Caesar Systems. Previously, he was Smalltalk developer at InfOil S.A. and Superintendencia de Seguros de la Nación (national insurance oversight board for Argentina). He has taught in the field of computer science at the University of Buenos Aires.
Leandro Caniglia joined Caesar Systems in 2001 and serves as director of development. For more than a decade prior to this, Caniglia worked as a Smalltalk consultant for several companies in Argentina, Brazil and Chile. He was professor at the University of Buenos Aires for more than 20 years. Caniglia has also worked as a researcher at the CONICET, the national office for scientific research in Argentina. He holds a Ph.D. in Mathematics and has published extensively on Computational Algebraic Geometry.
About PetroVR [R]
Caesar Systems, an early adopter of the Smalltalk programming language in the global oil and gas sector, introduced the PetroVR [R] Toolsuite in 1997. Well positioned to become the industry standard for integrative analyses of oil and gas opportunities worldwide, Petroleum Ventures & Risk (PetroVR) enables rapid business simulation of opportunities for decision making in a fraction of the time previously required.
"Smalltalk enables integrative business simulations within feasible run times that yield accurate, timely outcomes that oil and gas company executives can use in making decisions," said Victor Koosh, chief executive officer of Caesar Systems.
Caesar Systems has implemented PetroVR software and solutions within leading oil and gas companies such as Anadarko, BHPBilliton, BP, Chevron, ConocoPhillips, Murphy Oil, Pioneer Natural Resources, Shell, Total and others.
About Caesar Systems
Headquartered in Houston, Texas, Caesar Systems provides an integrative business simulation capability for development planning to the upstream oil and gas industry based on the PetroVR suite of applications. PetroVR-based business simulation encompasses the entire hydrocarbon opportunity lifecycle, which helps exploration and production (E & P) managers prioritize projects, increase staff efficiency, visualize the interdependencies of risk and value drivers, see trade-offs and consequences of potential decisions, and be confident about the chosen options.
Caesar Systems is led by an experienced team of oil and gas professionals who develop, market, implement and support the PetroVR Toolsuite for oil and gas clients worldwide. Company offices are located in Houston, Texas, Buenos Aires, Argentina, and The Hague, Netherlands. For more information about Caesar Systems or PetroVR software and services, please contact Victor Koosh, chief executive officer, at 281/598-8805 or at vkoosh@caesarsystems.com.
Release Summary:
Computer programmers from Caesar Systems offered three of 18 presentations at the Smalltalks 2008 Conference in Buenos Aires, Argentina while two programmers from the company won the coding competition at the event.
Keyword Tags:
caesar systems, leandro caniglia, smalltalk