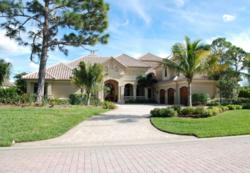 Borrowers with higher down payments could literally pay tens of thousands of dollars more if they don't get an FHA case number by June 3.
Los Angeles, California (PRWEB) April 12, 2013
Best Rate Home Loans, a nationwide group of approved mortgage lenders specializing in Federal Housing Act loans, reports that potential California FHA loan borrowers looking to put a low down payment on a home have a limited window of time to act within before a new set of FHA rates, effective June 3, 2013, will come into place and cost borrowers extra thousands of dollars over the duration of their FHA loan.
A recent report issued by the Department of Housing and Urban Development stated that among other costly pending updates, California FHA borrowers who don't apply for and receive an FHA case number before June 3 and have a loan-to-value (LTV) ratio of over 90 percent will pay mortgage insurance premiums (MIPs) for the duration of their loan.
This essentially means that unless a borrower is willing to put down a 10 percent down payment (or $50,000 up front on a $500,000 property), there will be obligatory MIPs for the duration of the loan, whereas anyone who obtains an FHA case number prior to June 3 would only have to pay MIPs until 78 percent of their loan had been paid off.
Click HERE to see if you are eligible for an FHA Home Loan.
And real estate agents across the Golden State are urging those toying with the idea of an FHA loan to act quickly. "If Borrowers don't secure their FHA case file number before June 3rd, borrowers with less than 10% down payment will be stuck paying the FHA annual (paid monthly) mortgage insurance premium for the life of their loan or until they are able to refinance into a different loan program," says Brad Yzermans, a mortgage professional in Temecula, California. "This will cause a borrower to literally pay tens of thousands of dollars more for their loan."
What makes the 10 percent down payment loophole an almost inconsequential measure is that most folks looking to secure a California FHA streamline refinancing loan are among those that have suffered through the housing downturn of years past and are in need of the low down payments that only a program like the FHA can provide. Furthermore, those borrowers looking for the low down payments of around 3.5 percent that the FHA can provide will also be hit by financially crippling statutes if they don't get a case number before the deadline.
As that same FHA release notes, "the annual MIP will be assessed until the end of the mortgage term or for the first 11 years of the mortgage term, whichever occurs first." This means that regardless of the nature of the loan and FHA Mortgage rate, the borrower will be stuck with thousands of dollars in extra debt if they don't obtain that case number.
And for those who straddle the line between FHA borrowers with disposable income and those looking to put down a low down payment, a further tricky measure will go into place effective June 3.
Loans over $625,000 can currently be acquired at 3.5 percent down payment, but come June 3, that number will rise to at least 5 percent. This means that a $750,000 loan that currently has a down payment of $26,250 would start with a down payment of $37,500. That's an extra $11,250 that buyers who don't act fast would have to pay—just in order to start paying those soaring MIPs.
"Prospective home buyers in California need to get into contract and make sure their lender orders the FHA Case ID before June 3," says licensed California real estate broker Michael Mullin of First Priority Financial. "After that date the FHA mortgage insurance will be a permanent fixture on the loan and you will be unable to remove it as you are prior to June 3."
About FHA loans:
Over 34 million homes have been insured by the FHA since its inception in 1934.
In contrast with the strict underwriting laws of conventional mortgages, FHA-insured loans serve a wider range of home buyers by providing more flexible credit standards, lower down payment requirements and more diverse income calculations.
FHA loan perks include:
-Low down payment
-Consumer-friendly credit guidelines
-Streamlined refinancing access
-All-in-one home renewal loans
Click HERE to apply for an FHA loan.
Best Rate Home Loans is a national professional collective of approved mortgage lenders and loan providers with expertise in FHA loans and other low down payment or streamlined refinance options. Call 888-269-5585 for further information on FHA loan eligibility.