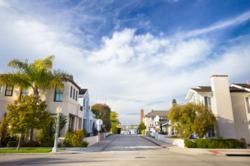 HARP Refinances up in hardest hit foreclosure states showing positive signs for economy.
Sacramento, California (PRWEB) August 21, 2012
National HARP Lender Network, HARPapproval.com (http://harpapproval.com), reports a major jump in negative equity refinances for homeowners with underwater mortgages in states that have been hit hardest by the foreclosure crisis.
The Home Affordability Refinance Program (HARP) has been quickly gaining popularity in Nevada, Arizona, Florida and California since the Obama Administration helped make several key changes to the eligibility requirements in late 2011.
According to the most recent Refinance Report from the Federal Housing Finance Agency (FHFA), underwater borrowers represented more than 50% of the HARP volume in Nevada and Arizona and 40-50% in California, Florida and Idaho.
The revamped HARP 2.0 streamlined program is a Making Home Affordable initiative with Fannie Mae and Freddie Mac that is aimed at helping upwards of 7 million homeowners refinance and take advantage of historically low interest rates and save an average of $300 a month.
CLICK HERE to check HARP Eligibility
In the previous month, the percentage of HARP refinance applications with loan-to-value ratios exceeding 105% were significant. California, Nevada, Arizona, Florida and Idaho all saw more than 70% of their applicable HARP refinance applications with loan-to- value ratios in excess of 105%, indicating that the program is meeting the needs of the severely underwater homeowner.
Borrowers who are upside-down on their mortgage are some of the most obvious beneficiaries of the HARP program, as it's these homeowners that the program was specifically designed to help. With few lenders able to refinance these individuals, the HARP program is providing a much needed benefit.
Refinances for severely underwater borrowers with Loan-to-Value balances over 125% had a significant increase from the previous month as well. A total of 53,758 HARP closings at 125% LTV or greater in June, compared to only 2,954 in May.
June FHFA Numbers For HARP Closings Above 125%
Arizona HARP - 9,411
California HARP - 16,368
Nevada HARP - 4,167
Florida HARP - 13,494
Washington HARP - 1,340
These borrowers benefit from the HARP program in a very simple and direct way, they're able to refinance out of their high rate (and usually longer term) loan and into a shorter term with a low fixed rate. The stability of a fixed rate program along with a low interest rate and shorter term puts borrowers back on the fast track to building back equity in their homes. Interestingly enough, that's only the start of the benefits of the HARP program.
California residents are already starting to see a benefit from the HARP program in other ways. By helping distressed homeowners refinance, the entire housing market is starting to show signs of improvement in areas across California. The reason is actually quite simple. Homeowners struggling to make their mortgage payment on a loan that is in some cases double the value of the property are much more likely to walk away from the property and their mortgage.
Sympathetic families understand the reasoning behind such a decision, but the impact on the rest of the housing market is felt by everyone. Banks and mortgage companies are left scrambling and will usually try to sell distressed properties at discounts just to recover some of their investment.
The low sale prices and often vacant properties in turn lower the value of other homes in the neighborhood; meaning that even more homeowners could fall into a position of negative equity. Entire portions of cities can be affected in such a manner; which is why the HARP program offers help not just to the individuals refinancing through the program, but the entire population and housing market.
California isn't the only place that the HARP program is making a difference. States across the country are starting to see a positive impact from the program, and the rest of the country is already feeling some relief that the program offers.
About HARP Approval:
HARP Approval is a national online network of mortgage professionals and lending institutions who are authorized to participate in the Obama Administration's updated versions of the Home Affordable Refinance Program (HARP 2.0 - 3.0). HARPApproval.com is managed by Best Rate Referrals, a Nevada-based online publisher and mortgage technology firm that manages over 3,000 consumer-focused real estate and financial websites.