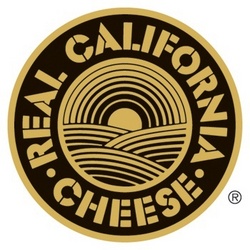 SOUTH SAN FRANCISCO, Calif. & MODESTO, Calif. (PRWEB) July 22, 2008
In addition to spirited competition and record-breaking performances, California cheeses will be sharing the center stage on the winner's platform during this summer's 2008 Olympic Games.
The top headline coming out of the Games isn't just about the nation with the most gold medals; it's also about eating like a world-class athlete! For the more than 2,000 athletes traveling from the U.S., the cheeses will be a familiar taste from home.
California cheeses will be traveling across the globe to Beijing and will be served at the Olympic Village in August. Athletes will have the chance to enjoy Swiss from the Rumiano Cheese Company, Gouda and shredded Cheddar from Joseph Farms, Cottage Cheese from Clover Stornetta and Ricotta and Ciligene balls from Mozzarella Fresca.
The California Milk Advisory Board (CMAB) has developed these recipes to help celebrate the Golden State's "cheesy" Olympic contributions:
CHEDDAR-WALNUT BITES Servings: 30 Ingredients: 3 cups (12 oz.) shredded Sharp California Cheddar cheese 1/4 cup mango chutney, finely chopped Pinch of cayenne pepper 1/2 cup finely chopped toasted walnuts 1/4 cup finely chopped parsley Instructions: Mix together cheese, chutney and cayenne pepper in a mixing bowl. Press and form mixture into about 30 small balls. In a shallow dish combine walnuts and parsley. Roll balls in nut mixture to coat. Cover and chill several hours before serving. SPINACH AND COTTAGE CHEESE SALAD Servings: 1 Ingredients: 2/3 cup nonfat or low-fat California cottage cheese 1 tablespoon chopped, pitted Kalamata olives 1/4 cup chopped fresh spinach 2" piece of English cucumber, cut into 1/4-inch cubes (plus slices for garnish) Salt and freshly ground black pepper Instructions: Lightly mix together the cottage cheese, olives, spinach and cubed cucumber. Season to taste with salt and pepper. Arrange cucumber slices on plate and spoon cottage cheese mixture over cucumber slices. PORT-POACHED PEARS AND RICOTTA Servings: 4 Ingredients: 1 cup California Ricotta cheese Port-Poached Pears: 2 pears, such as Anjou or Bosc, peeled and cored 2 cups Port wine 3/4 cup pure maple syrup Instructions: 1. Place pears, Port and maple syrup in a medium saucepan. Bring to a boil over medium-high heat. Reduce heat, cover and simmer, turning pears occasionally, until they are tender when pierced with a knife, about 20 minutes. Remove from heat and let pears cool in poaching liquid. Remove pears from liquid. Cut a small slice about 1/4 inch thick from the rounded bottom of the pear so it will sit upright on the plate. Set aside. Place poaching liquid over medium-high heat and cook until it becomes thick and syrupy. Set aside and let cool. Cut each pear in half vertically. 2. For each serving drizzle some of the reduced poaching liquid over an individual serving plate. Place one pear half on plate. Fill the pear cavity with 1/4 cup cheese. Reserve remaining poaching liquid for another use. For more recipes, visit http://www.RealCaliforniaMilk.com.
About the California Milk Advisory Board
The California Milk Advisory Board (CMAB), an instrumentality of the California Department of Food and Agriculture, is funded by the state's 2,000 dairy families. With headquarters in South San Francisco and Modesto, the CMAB is one of the largest commodity boards in the United States. The CMAB executes advertising, public relations, research and retail and foodservice promotional programs on behalf of California dairy products, including Real California Milk and Real California Cheese. For more information on California dairy products, visit http://www.RealCaliforniaMilk.com.