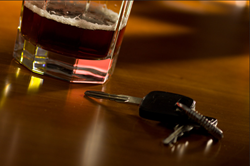 Fees and penalties may be a successful deterrent, but if the price becomes too difficult for offenders to overcome, the results may become counterproductive.
Orange County, California (PRWEB) March 26, 2013
According to the Los Angeles Times, a first-time DUI offense in California can cost nearly $16,000 in fines and penalties, up 29% from estimates in 2011. MacGregor & Collins DUI defense attorneys comment on drastic increases in penalties for DUI offenses and offer preventative measures.
The estimates for costs incurred as a result of a misdemeanor DUI conviction consists of penalties, legal fees, local fines, and increased insurance costs. Lost wages resulting from time in court or jail, as well as bail and injury expenses, and costs incurred from ignition interlock requirements were not included.
Randy Collins, Orange County criminal defense lawyer, has provided legal representation for DUI offenders in Southern California for many years. "Costs and penalties associated with DUI offenses can take years, sometimes decades, for offenders to recover from. In addition to costly court-ordered alternative sentencing programs, convictions can make it difficult for offenders to keep their jobs and fulfill their responsibilities. When convicted DUI offenders lose their ability to pay their court-ordered fines, new fees may be instituted, increasing the total amount owed and ordered.
"Many DUI offenders learn from their mistakes. These punishments are designed to dissuade drivers from becoming repeat DUI offenders. Fees and penalties may be a successful deterrent, but if the price becomes too difficult for offenders to overcome, the results may become counterproductive," said Attorney Collins.
Tips to Avoid DUI Arrests Provided by MacGregor & Collins, LLP
1. Make sure you have a designated driver before you start drinking heavily. A common mistake committed by DUI offenders in California is failing to designate a sober driver. Once intoxicated, people make irresponsible decisions. Keep yourself and others out of harm's way by obtaining safe transport home before anyone starts drinking.
2. Drive safe and obey all traffic laws. If you have been drinking and are under the legal limit, you may still be in a position to be convicted of driving while under the influence. If you are breaking traffic laws or are driving erratically, a police officer is likely to pull you over. If you fail your field sobriety test, you may be in a position to be arrested.
3. Be polite and respectful towards law enforcement. If a police officer pulls you over, be cooperative and show respect. If you are exhibiting erratic behavior, this may be considered a sign that you are intoxicated.
About MacGregor & Collins, LLP
MacGregor & Collins attorneys provide legal assistance for those who have been charged or accused of DUI, DWI, drug crimes, domestic violence, burglary, and other serious and minor charges. In addition to providing first-time alleged criminal offenders with free legal case evaluations, they offer flat rates for those who qualify.
For more information from an experienced MacGregor & Collins, LLP legal professional, call 949-250-6097 or click here to receive a free consultation.