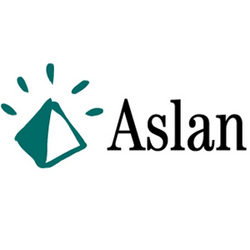 Atlanta, GA (PRWEB) September 15, 2009
Aslan Training & Development, LLC, a global sales training and consulting firm, has recently released its latest publication - Exposing the Six Myths of Call Center Sales: How to Turn Your Call Center into a Profit Center. Six Myths debunks many of the assumptions managers use when transitioning their call centers from service to sales. Aslan Partners, Tom Stanfill and Firas Obeidat, and Senior Consultant, Marc Lamson, use their 50+ combined years of experience managing call centers and sales teams to provide an insightful and practical approach to not only avoid common pitfalls, but to optimize the chances of making a profit.
"We realize this isn't easy," states Stanfill, Founding Partner and CEO of Aslan. "After working with so many companies - both large and small and in various industries, we've seen what works and what doesn't. By taking a more strategic approach to call center sales, we've seen outstanding results at some of the largest, most successful customer service organizations in the nation. We're excited about sharing what we've learned in this white paper."
Six Myths offers a common sense approach to handling issues such as recruiting, motivating, performance metrics, and training. If you're looking for ways to turn your call center into a profit center, this e-book was written just for you. This publication will give you access to Aslan's many years of 'in the trenches' research, and position you to not only weather the storm of call center sales, but tame it as well.
About Aslan
Aslan Training and Development is a global sales training and consulting firm that offers customized, onsite inside sales training, field sales training, and sales leadership development. For over 15 years Aslan has helped internationally recognized brands, such as FedEx, Oracle, Xerox, GE, Apple and others, improve the performance of their sales reps and managers. Aslan recognizes that selling, customer management, and prospecting over the phone require a unique skill set. As a result, the company has developed a total solution that includes strategies for hiring, transitioning managers into coaches and leaders and improving overall performance. To learn more about how we can help you, visit us at http://www.AslanTraining.com or call us at (866) 362-6496 ext. 105.
###