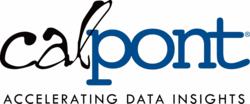 As more complex mobile interactions evolve and more data interactions are stored and analyzed, InfiniDB will ensure JiWire can process these inc
Frisco, TX (PRWEB) October 24, 2012
Calpont Corporation, a leading provider of high-performance analytic databases, announced today that JiWire, a location-based mobile advertising company, is leveraging InfiniDB to power its advertising decision platform and customer usage reports. JiWire's platform enables advertisers to reach specific audience segments based on a person's past and present location patterns. JiWire's network reaches more than 55 million unique users on a monthly basis and continuously analyzes more than 5 billion location tags collected from their proprietary Wi-Fi and mobile app network.
"JiWire needed a solution that would efficiently process the hundreds of millions of rows of data that we were collecting as an organization. We reviewed a number of different solutions and selected InfiniDB for its ability to immediately impact our business. It features a familiar MySQL front end to import our existing data and we were ready to go," said Lenny Blyukher, Vice President of Engineering at JiWire. "There was no need to spend valuable engineering resources and time to tune the InfiniDB analytic platform and we immediately experienced massive performance gains for our clients to run their own analytics."
JiWire provides a custom-built business intelligence dashboard where its clients can analyze and make decisions on their advertising spend, geographic results and selectively retarget marketing dollars to seize opportunities. The JiWire platform queries terabytes of data from hundreds of millions of records per month that are stored and accessed in InfiniDB. With InfiniDB as the foundation for scalable data analytics, JiWire has achieved huge performance gains to meet its customers' service level expectations.
Previously, JiWire customers would create powerful customer insight queries that would simply take too long or timeout. With InfiniDB, JiWire's highly dimensional data can be stored in columns rather than rows. When JiWire customers query millions of data points, InfiniDB accesses only the row data needed for the columns required and distributes the query optimally across all available hardware CPUs, dramatically reducing response times.
"Growing location-based mobile device data and the exploding amount of data being created by social applications like Facebook, Twitter, LinkedIn, and Instagram is creating a goldmine of data for advertisers. InfiniDB empowers companies with a foundation to harvest data for meaningful insights to power their business," said Nick Ochoa, Vice President of Marketing for Calpont. "Web analytics and marketing agencies are inventing new ways to increase and refine the interaction between consumers and companies' brands and services. As more complex mobile interactions evolve and more data interactions are stored and analyzed, InfiniDB will ensure JiWire can process these increasingly larger data volumes consistently and reliably."
For more information about Calpont InfiniDB or to try the Enterprise version, visit http://www.calpont.com . More about JiWire and InfiniDB is available at: http://success.calpont.com/CSCalpontCaseStudyJiWire_CS-JiWire.html
Tweet this: News: @Calpont Helps @JiWire Tackle #bigdata of #social & #mobile advertising Platform http://tiny or bity #InfiniDB #Analytics #EDW #columnar
About JiWire
JiWire is the leader in connecting advertisers to today's on-the-go Mobile Audience, using the world's largest location-based interactive media channel. JiWire's platform enables advertisers to identify and deliver ads to audience segments based on a person's physical location while taking the venue type and brand into account. The network enables advertisers to reach 55 million unique users each month and deliver ads in and around a person's physical location. JiWire's network targets audiences on mobile phones, tablets and laptops through its public Wi-Fi channel and in-apps ads delivering locally-relevant ad campaigns for Fortune 250 companies who want to 'locationize' their brands at significant scale across North America.
About Calpont
Calpont is the provider of InfiniDB – the simple, scalable platform for Big Data analytics. InfiniDB is an MPP, column-oriented data technology designed from inception for massive scale, high performance analytics and ad-hoc data discovery. Known for rapid implementation, unmatched simplicity and extraordinary value, InfiniDB is a proven solution for software, online digital media, telecom, and other data intensive businesses. InfiniDB's unique two-tier architecture optimizes query processing to all CPUs and accesses only the data required for analysis. Complex analyses that used to take hours now take minutes or seconds, consistently. Unlike MapReduce, NoSQL and row RDBMS offerings, InfiniDB is ready for large scale analytic workloads out-of-box - requiring no indexes, materialized views, manual tuning or manual partitioning. For more information, please visit http://www.calpont.com, join our community at http://www.infinidb.org, or follow us at http://www.twitter.com/calpont.