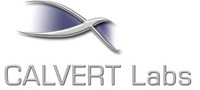 Because many people have grown accustomed to having 24/7 access to information on their smartphones, we decided to bring this technology into the hands of our clients
Cary, NC (PRWEB) January 20, 2011
Underscoring its commitment to responsive customer service, Calvert Labs announced today that its newest communication tool, an iPhone application, has been released through Apple's iTunes Store. In addition, the company has launched a secure, near real-time, info-on-demand section of its website.
This application marks the first release of this type of communication tool within preclinical CROs. Clients of Calvert Labs will have access to near real time, filtered information on demand. This application provides clients with a time-saving way of reviewing study schedules and progressions, via updates that are pushed directly to the device. Clients will be able to contact study directors via phone or email directly from the app thus making communication easier and more efficient.
All features of the smartphone app are replicated within the secure private section of the website. This additional new product from Calvert allows clients without iPhones the opportunity to access information in a similar manner. Online communication with the app and the private section are encrypted with security provided by VeriSign.
"Because many people have grown accustomed to having 24/7 access to information on their smartphones, we decided to bring this technology into the hands of our clients," noted Jeff Tippett of Calvert Creative (the sister company of Calvert Labs that created the app). He continued by adding: "We don't want clients of Calvert Labs to wait for information. We want it available to them on demand."
To learn how ease of access to information can help you, contact Jeff Tippett at jeff(at)calvertcreative(dot)com. The app is available immediately through the iTunes Store.
About Calvert Labs
Regarded by many as the premier IND-enabling contract research organization, Calvert Laboratories has been providing contract nonclinical services for almost four decades. As a global service provider, Calvert Labs' core offerings include toxicology (acute through chronic & carcinogenicity plus reproductive and developmental), pharmacokinetics & ADME, pharmacology, safety pharmacology, immunotoxicology and immunology. Located in northeastern Pennsylvania and easily accessible by major airlines, Calvert Labs provides services to companies in the biotechnology, pharmaceutical, and chemical industrial sectors.
About Calvert Creative
Calvert Creative powers online and offline marketing by helping companies push their brand to the next level. Utilizing various marketing platforms, Calvert Creative develops strategies, executes campaigns, and optimizes results to reach the target market and drive traffic.
###