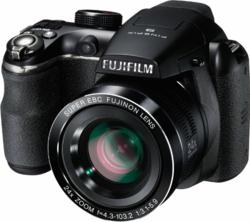 The ChooseCameras.com company now supplies foreign and domestic produced tripods, flash units and related accessories.
San Francisco, California (PRWEB) March 06, 2013
Both digital and 35mm film cameras remain in use by professionals and amateurs worldwide. While these cameras advance in technology, many of the accessories that are required to support better photography often fluctuate in price. The ChooseCameras.com company is now discounting its camera accessories for the public. This company now stocks hundreds of accessories that are useful for better photography and are now shipped same day for customers. More details can be found online at http://choosecameras.com.
The storage capacity for digital cameras now exceeds DVD storage options. The micro SD cards that are now popular for use inside these cameras are now capable of storing up to 64 GB of photos or video. This new storage option offers an alternative to standard rolls of 35mm film that must be processed before viewing is possible.
The accessories discounts that are now online include better pricing for SD cards and other essentials that help provide better storage options for high resolution photographs.
Still photography typically requires a specific set of tools that can improve photo quality. While the education and experience of a photographer is helpful, a sturdy tripod and flash system helps to produce professional imagery. The ChooseCameras.com company now supplies foreign and domestic produced tripods, flash units and related accessories.
This company now stocks some of the most popular brands in the camera industry for customers. The discounts for accessories now announced apply to these products purchased online.
A recent inventory upgrade by this company has made it possible for consumers to search easier online. The thousands of products that are now stocked by this company are included in the easy search tool now installed online. This tool provides groups of cameras by manufacturer, CCD sensors, storage capacity and price. This sort and search feature also makes it easy to locate the accessories now discounted. The variety of manufacturers that are represented in the company inventory are now easier to locate online.
The special pricing now available is expected to remain in place until further notice or inventory is depleted. Frequent updates to the pricing and company inventory are made due to shipment price drops and other essential information important to customers.
About Choose Cameras Co.
The Choose Cameras Co. stocks cameras and accessories for Canon, Panasonic, Sony, JVC and other leading manufacturers in the photography industry. This company has built its inventory of thousands of digital imagery related products since its opening. Through frequent price reduction programs, this company supplies customers with lower prices for many top products. The Choose Cameras Co. processes and ships all of its customer orders on the same day to eliminate shipment problems or delays. This company is offering an alternative online to traditional brick and mortar camera supply companies.