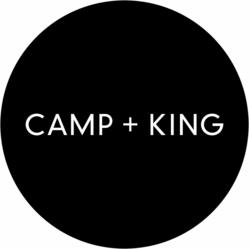 Anne is a wonderful, brutally honest person who always has the best interest of the agency, and the work, at heart," Camp said. "Anyone who knows her can attest. Jamie and I are excited and lucky to have her back with us again."
San Francisco (PRWEB) March 20, 2013
Creative boutique Camp + King has named respected advertising professional Anne Saulnier its director of operations, granting her responsibility for inner-office operations, talent recruiting and creative management as she works closely with founders Jamie King and Roger Camp.
Saulnier begins the new role April 1. She has served in client management, broadcast production and creative services for more than 25 years, in both small, entrepreneurial creative boutiques and large corporate environments. Her experience spans all three major markets – Los Angeles, New York and San Francisco – at agencies that include DDB Needham, Wieden & Kennedy, The Bomb Factory and BBDO. Saulnier most recently was Senior Vice President, Director of Creative Operations, at BBDO's headquarters in New York.
Having been exposed to all sides of the industry, Saulnier has developed a keen understanding from the ground up of any organization's inner workings. She has been part of several management leadership teams, during which Saulnier made key contributions with her astute observations, instincts and ideas. She maintains strong relationships with key industry talent.
Saulnier's arrival at Camp + King reunites her with the agency's principals, with whom she formed a strong bond and record of successful collaboration while working at Publicis & Hal Riney. She knew it was a matter of time before they reconvened.
"Anne is a wonderful, brutally honest person who always has the best interest of the agency, and the work, at heart," Camp said. "Anyone who knows her can attest. Jamie and I are excited and lucky to have her back with us again."
About Camp + King
Camp + King is a Havas-aligned creative boutique located in San Francisco and launched by Roger Camp and Jamie King in February 2011. Our clients include Capital One, Old Navy and Zoosk. More details are at http://www.camp-king.com.