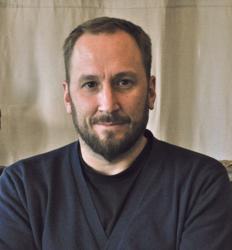 San Francisco (PRWEB) March 05, 2013
Camp + King has named industry leader Michael Whelan its studio director, reuniting him with agency principals Jamie King and Roger Camp.
Whelan assumed the role on Feb. 18. He first worked with King and Camp at Riney, collaborating on clients that included Sprint, WellPoint, AAA and Hungry Man.
"Having worked with the guys before – and knowing that anything and everything is possible with the work C+K will do – being a part of the usual wild ride to me is an outstanding opportunity and a new challenge," Whelan said.
Whelan began his career in Boston, where he oversaw the print production department of Nova. He then moved to Publicis & Hal Riney in San Francisco, where he worked in the studio and ultimately became an associate creative director, creating award-winning work for Sprint, Saturn, Jamba Juice, Beringer wines and U.S. Cellular.
Said Camp: "Whelan is an incredible talent, capable of wearing many hats, and Jamie and I are thrilled to be working with him again. He also smells real nice."
About Camp + King
Camp + King is a Havas-aligned creative boutique located in San Francisco and launched by Roger Camp and Jamie King in February 2011. Our clients include Dentalplans.com, Capital One, Old Navy and Zoosk. More details are at http://www.camp-king.com.