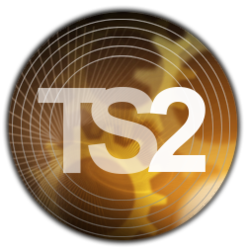 Chicago, IL (PRWEB) March 21, 2013
Transparent Corp, a mental training software company from Chicago, has released a seemingly unprecedented collection of music with the specific goal of helping listeners to focus, concentrate, study and work.
"When people hear about this, they might think of the so-called 'Mozart Effect,' but that's largely a myth," said Adam Hewett, co-owner of Transparent, "this project is about creating soundtracks that engage the mind without distracting it." It's true that no one on the team behind the project is claiming that listening to this music will make you smarter. But when one hears these soundtracks, it's easy to envision them as an enhancement to a long stretch of mentally taxing work, or an intense study session.
The collection is called Thought Sounds 2: Focus, and is comprised of 14 total hours of music. What do those 14 hours sound like? One starting point is to imagine the soundtrack for a cognitively focused movie like "A Beautiful Mind," but it's difficult to put this volume into any one box. The pieces run the gamut from electronic and minimalist techno, to acoustic guitar, piano and orchestral work.
How do you transform a wide-ranging musical collection into something designed to induce such a specific state of mind?
"It was a challenge at first, but once I had a few pieces under my belt it started making sense," said Andrew Foust, the composer of this collection, who brought extensive experience scoring soundtracks for film and theater to this project. "The most helpful process for me was to write a piece of music and then put it on a loop while I did other work. That way I could get a much better feel of how well it helped me focus or if parts were distracting."
The result of Andrew's meticulous process is clear throughout the collection. He deliberately avoids utilizing dramatic shifts or loud/soft dynamics that would threaten to break your concentration, yet there is still plenty of melodic variation and the music never stays in one place for long.
All of the music in this project was engineered for an additional and intriguing purpose:
to meet the needs of those in the neuroscience community working with audio-based neural stimulation methods relevant to attention and concentration. "Each piece is in an ideal frequency range for brain stimulation, if users want to modify the music to directly stimulate the brain and further encourage a focused state," Adam explained.
Finding a composer up to the task of creating music to accomplish all of these goals was a challenge in itself. "This project started and stopped at least a dozen times with different composers," Adam said. And once he found the right musician, Adam notes that completing this project "took over a year of work, and many more years of research, but it has been worth the effort and I'm really excited about the result."
More information and a sample of music from the collection can be found here: http://www.transparentcorp.com/products/ts2/index.php
---
Thought Sounds 2: Focus is a collection of 140 royalty free soundtracks engineered to encourage focus and concentration.
Transparent Corporation, founded in 2003, is an international collective of researchers, analysts, engineers and enthusiasts brought together by their common interest in neural stimulation, mental training, and the exploration of human potential. For more information visit http://www.transparentcorp.com/.