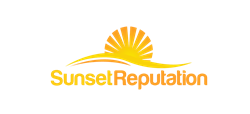 Our goal is to help people and businesses ensure that their reputation accurately reflects who they are. Of course we adapt to the changes in the algorithm, but ultimately our goal is to simply help people. - Brandon Hopkins, Sunset Reputation
Madera, CA (PRWEB) November 13, 2013
Sunset Reputation recently announced that it will be expanding its reputation management services abroad, beginning with a focus on Canadian businesses. This is welcome news, as Sunset Reputation has established itself as a company in high demand due to its ability to understand and utilize the nuances of the new changes to the Google Algorithm. While many businesses have expressed a need for the assistance that Sunset Reputation offers, few Canadian businesses have found success in finding a firm that has the record of success that Sunset boasts.
The firm has been helping to manage the reputations of both individuals and businesses since 2004. The firm's goal is to more accurately portray the positive aspects of their clients, aspects that may have been neglected in the online community. One of the main reasons for Sunset Reputation's success has been their ability to understand the ever-changing algorithm employed by major search engines such as Google. Their ability to understand the way the algorithm functions has enabled them to ensure that their clients' best qualities are focused upon.
As for the international expansion, a representative with Sunset Reputation indicated that it was just a matter of time, saying, "We feel it is our responsibility to explore any and all opportunities that present themselves to us, and international expansion simply made sense due to the increasing demand for our services." The representative continued, saying, "We are very excited to partner with Canadian businesses in our newest venture. We feel like we have a very valuable service to offer, and feel positive that the service will perform well abroad."
Despite the expansion, the representative did not expect any major changes to the company, maintaining that the firm's goal will remain the same regardless of the country it is servicing. "Our goal is to help people and businesses ensure that their reputation accurately reflects who they are. Of course we adapt to the changes in the algorithm, but ultimately our goal is to simply help people. Whether we are helping people in the U.S. or Canada, we will always work with our clients best interests in mind."
Sunset Reputation was founded with one goal in mind: helping businesses and individuals clean up and maintain a positive online reputation. Sunset Reputation is an experienced reputation management company that specializes in public relations, marketing, media management, press releases, search engine optimization (SEO) and link building. For more information about Sunset Reputation or how the company can help you with a reputation problem contact them by phone at 559-871-1613, email brandonchopkins(at)gmail(dot)com, or online at SunsetReputation.com.