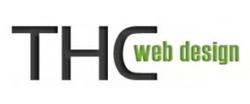 Bellingham, WA (PRWEB) March 29, 2013
THC Web Design, a cannabis industry web design start-up based in Washington State, has announced the upcoming auction of one of their domain names. BestMarijuanaSeattle.com (along with BestMarijuanaSeattle.net) will go up for blind auction March 30th through April 12th, with the winning bidder to be notified on April 13th. The blind auction format allows for anonymity among bidders, and the identity of the winning bidder will not be made public by THC Web Design. A minimum bid of $1000 is required for participation.
THC Web Design owns a large number of competitive geographic domain names for the legal marijuana industry coming to Washington and Colorado, and will soon be offering web development services to legal cannabis businesses.
Among SEO experts and online marketers, it is widely acknowledged that having a competitive domain name is one of the best ways to achieve organic first-place rankings in search engines. In the cannabis market coming to Washington State next year, recreational pot smokers will be able to walk into a retail outlet and buy cannabis flowers, edibles, and other infused products. The developers at THC Web Design believe that the internet will be the primary means that consumers will use to find these new retail outlets.
"The problem facing business owners in this new market," said Noel Abbott, founder of THC Web Design, "is how they are going to advertise their product responsibly. The details of I-502 are still being fleshed out, but there will definitely be restrictions on signage, window display marketing, and storefront location. Passing out flyers can run the risk of influencing underage people if those flyers wind up in the wrong place. By focusing marketing efforts online through competitive websites and social media, dispensary owners will be able to target only the people who are searching for their product, which is the most responsible approach."
BestMarijuanaSeattle.com is the first of many domains owned by THC Web Design that will go up for auction. Interested parties may email thcmediagroupcontact(at)gmail(dot)com to place and confirm their bid, or to ask questions about future domains that will go up for auction. A partial list of available domain names is available on the THC Web Design website.
"This particular domain," Abbott says, "applies to the niche market of connoisseur consumers. These would be high-value customers for any cannabis dispensary in the Seattle area, once the legal market gets in gear." Abbott believes that a search-engine-optimized website developed on this domain would have a high chance of ranking first for the phrase "Best Marijuana Seattle," which is what he estimates connoisseur consumers would likely be searching for. "While there is little published data about the marijuana market, our estimations are based on research into alcohol and tobacco industry search trends, as well as search trends for the existing medical cannabis market."
According to The Atlantic, last November Washington and Colorado became the first states in the USA to legalize and regulate marijuana growing, processing, and retail for recreational consumption. At the federal level, marijuana is still considered an illegal substance with no acknowledged medical applications, though 18 states have legalized cannabis for medical purposes. The federal stance toward full-scale recreational legalization in Washington and Colorado has yet to be made clear, but the states are bound by the initiatives passed by voters, and the new industry is coming later this year.