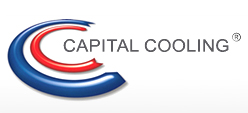 Capital Cooling - Commercial Refrigeration suppliers.
Scotland (PRWEB) March 27, 2013
Increased demand for environmentally friendly coolers is set to continue, according to industry publication RAC Magazine (http://www.racplus.com/issues/green-greener-greenest/8643500.article?blocktitle=RAC:-Indepth&contentID=2560).
Scottish cooler supplier Capital Cooling has made significant investment in creating ecologically sound chilling technology. As highlighted in the recent Refrigeration and Air Conditioning Magazine Green Technology Supplement (http://www.racplus.com/issues/technology/), there seems to be an ever increasing demand for such so-called green coolers.
According to the magazine, the demand for green cooling solutions is at an all-time high and seems set to increase. With energy bills on an upward trajectory and concerns about carbon footprints at the forefront of many minds, it is little wonder that green cooling solutions are increasingly popular.
Development of new technologies such as hydrocarbon refrigerant to reduce operating costs is now imperative for firms at the forefront of the green chilling industry. Similarly, using specially designed glass doors on display fridges has been shown to reduce energy consumption by up to 50%.
It is this attention to detail and innovation in delivering energy-efficiency savings that defines the leading suppliers and manufacturers in the industry. With contracts for service and maintenance at Hilton Hotels across the UK and a range of awards, including the industry contribution award named after Fred Jamieson at the 2012 Cooling Industry Awards, it is clear that innovations from firms such as Capital Cooling are being recognised by the industry at large.
Since Capital formalised its approach to manufacturing coolers in 2011 with the launch of Capital Products, the company has invested significantly in the provision of efficient commercial-refrigeration equipment to clients across the country. These include the Cooperative Group, which has specified a range of coolers decked in the company's livery and has been instrumental in the growth of Capital Cooling with a number of orders for stores around the United Kingdom.
Recent innovations such as the addition of the Air Conditioning Division to Capital Cooling's business have resulted in significant contracts with Intercontinental Hotels, whilst its brand new Concept Centre in Manchester allows the firm to showcase current and up-coming innovations. Demand also remains strong for staple products including ice cream display units and other commercial chilling solutions.
About Capital Cooling
Established in 1996, Capital Cooling manufactures, supplies and maintains commercial refrigeration appliances and has won a number of industry awards for its products and services.
For more information visit Capital Cooling at http://www.capitalcooling.com/