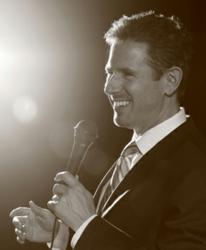 most major religions have reconciled with capitalism
Sacramento, California (PRWEB) March 28, 2013
Patrick Schwerdtfeger released another episode of "Strategic Business Insights" today by discussing capitalism and how the major religions reconcile with its profit-maximizing principles. The video focuses on Islam and the implications of economic development on religious tensions between western nations and the Muslim world.
The reality in many Middle Eastern nations magnifies the division between rich and poor. The younger generations are generally underemployed and financially frustrated while the primary power structures are earning massive profits from oil sales. The result is growing anger toward the free market system and the injustices it creates.
"An increasing number of people are using YouTube to search for intellectual content rather than just music videos," explains Schwerdtfeger, "and Strategic Business Insights is my way of sharing educational content with the world. A few years from now, I believe mainstream search traffic will migrate almost entirely to the video format."
Interested readers can visit Patrick's website or watch the video on YouTube. They are also encouraged to subscribe by email to ensure they'll get notified when future videos are released.
About Strategic Business Insights
Strategic Business Insights (SBI) is a video series that strives to help professionals, executives and business owners build broad understanding of the trends reshaping our world. In particular, the videos focus on the impact of these trends on business and commerce. The videos are offered free of charge and can be accessed on Patrick Schwerdtfeger's website.
About Patrick Schwerdtfeger
Patrick Schwerdtfeger (@schwerdtfeger on Twitter) is a keynote speaker who has headlined events for Bloomberg TV, Bank of America, Comcast Cable, Research in Motion (BlackBerry), Time Warner Cable and United Healthcare among others, as well as dozens of conferences and conventions around the world. His programs focus on business trends, small business marketing and the social media revolution.
Patrick is the author of Marketing Shortcuts for the Self-Employed (2011, Wiley) as well as Webify Your Business: Internet Marketing Secrets for the Self-Employed (2009) and Make Yourself Useful: Marketing in the 21st Century (2008). He has been featured by the New York Times, LA Times, San Francisco Chronicle, CNN Money, Fortune, Bloomberg Businessweek, the Associated Press, MONEY Magazine and Forbes, among others.
Patrick is available for television appearances and media interviews.