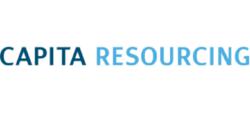 Our community care packages are tailored to meet the needs of the individual.
(PRWEB UK) 29 March 2013
In recent years, the landscape of social and community care has changed forever. With an ageing population choosing to stay in their own homes for as long as they are able, and changes in the management and administration of an individual's personal community care budget, there has been an unprecedented increase in the demand for social care than ever before.
To meet this growing need, and recognising the individual's freedom to select their own care supplier, leading provider of outsourced recruitment, Capita Resourcing, has launched a flexible range of community care services.
The services are aimed at individuals of all ages: children, young people, adults and the elderly to provide flexible care in the home with friendly and professional services that are tailored to meet the needs of the individual. The services include live-in care, respite care, daily visits and other arrangements that can be as long or short as needed.
Capita Resourcing is part of Capita plc, which has expertise in a range of business outsourcing solutions and over 52,500 staff. Capita's commitment to quality and excellence is mirrored throughout its community care services with a dedicated team of compliance specialists who ensure that compliance with legislation and best practices in risk management are adhered to. As well as this, the services are regularly inspected by the Care Quality Commission (CQC) and Capita aims to not just meet the standard set by the CQC, but to exceed the standard.
Jayne Easterbrook is Capita's Homecare Manager with responsibility for the community care services and the team of experienced carers. With over 30 years' experience in the health and social care sector Jayne firmly believes in an individual's right to a professional, quality care service that is friendly and respects their individual needs. This value is firmly at the heart of Capita's values and beliefs and is a core component within each of its community care services.
Adds Jayne: "Each one of our carers is vetted to the highest standards taking into account not just their qualifications and experience, but also their values and attitudes to caring."
"Our care packages are completely tailored to meet the needs of the individual and we seek to understand their needs whilst respecting their dignity and wishes. Whether the service needed is live-in care, respite care or daily visits, we will tailor a service completely around the individual."
Capita's range of community care services include: bathing and all aspects of personal hygiene, assistance with mobility transfers such as getting in and out of bed, assistance with dressing and undressing, assistance with feeding, assistance with appliances such as hearing aids and spectacles and providing a holistic support for activities outside the home and much more.
An important aspect of all the services provided is continuity of care it gives the individual. Whether it's for a child maturing into an adult or an elderly person whose needs change considerably between the ages of 85 and 95; the team at Capita recognises the importance of consistency of care to an individual.
"Many care providers only cater for children or adults, meaning a child with complex needs may have to find a new carer when they reach adulthood. We aim to provide valuable continuity of care that adapts to an individual's needs as their requirement changes," adds Jayne.
With an ageing population that is estimated to more than double over the next two decades, the demand for social care looks set to increase as more people than ever before enter their nineties and beyond.
More information on the range of community care services offered by Capita, as well as employment opportunities for carers can be found on the Capita Resourcing website.
Notes for editors
Capita plc is the UK's leading provider of BPO and integrated professional support service solutions. With 52,500 people at more than 350 sites, including 70 business centres across the UK, Europe, India and South Africa, the Group uses its expertise, infrastructure and scale benefits to transform its clients' services, driving down costs and adding value. Capita is quoted on the London Stock Exchange (CPI.L), and is a constituent of the FTSE 100 with 2012 revenue of £3.3 billion and profit before tax of £426 million. Further information on Capita plc can be found at: http://www.capita.co.uk.