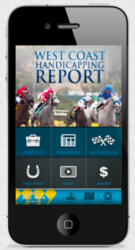 "Captive Reach is designed to serve the gaming industry in the fullest capacity, activating its patrons when and where it matters most," said David Turner, CEO and President of Parallel 6
San Diego, CA (PRWEB) March 20, 2013
Parallel 6, a creative enterprise mobile technology company, announces the release of their proprietary Captive Reach Enterprise Mobile Technology Platform version 10.1.0.0 for the casino and gaming industry. Through this unique mobile technology platform, casinos and other gaming entities such as sportsbooks, thoroughbred racing and poker rooms, have the tools to better understand their patrons and more effectively build strong, revenue increasing client-customer relationships.
Captive Reach mobile technology works to connect gaming businesses and their patrons through beautifully branded or integrated mobile apps across a variety of currencies and languages. Its modules such as mcommerce, pocket insights, gamification and loyalty, image recognition, and augmented reality are designed to create bi-directional connectivity, thus engaging the consumer and increasing immediate purchases while keeping them on-site longer.
For example, Captive Reach's pocket insights give gaming businesses access to powerful information such as knowing when their consumers are on-site, near site, at a partner's location, at a sponsor's, or even at a competitor's location. This information helps marketers create messages that influence the behavior of patrons and consumers, attracting them to the facility and then keeping them engaged longer. Gaming entities can also leverage their international audience with Captive Reach's multi-site, multi-language capabilities, allowing the brand to transact in a variety of currencies and languages around the globe.
"Captive Reach is designed to serve the gaming industry in the fullest capacity, activating its patrons when and where it matters most," said David Turner, CEO and President of Parallel 6. "While gaming is a thriving industry, competition for patron's attention and dollars are as high as ever so we have to ask, 'how do businesses stay active in front of their consumers and create loyal relationships?' I believe it's by capitalizing on the mobile technology of Captive Reach to meet them where they're listening through the palm of their hands, and then strategically use our technology to pull them on-site and keep them there."
Captive Reach for Gaming is created for clients in the United States, Latin America and Asia Pacific. The mobile technology can be a branded solution for each client or easily integrated with an existing mobile application. For more information on Parallel 6 and Captive Reach, please contact Nikki Jimenez at nikki.jimenez@focuscominc.com or 619-233-7778.
About Parallel 6:
Parallel 6, a creative enterprise mobile technology company, is the creator of Captive Reach, an all-encompassing enterprise mobile platform. Captive Reach influences consumer behavior, enhances brand recognition and builds strong client-customer relationships. With mcommerce, geo-located content management, pocket insights, gamification, image recognition, and augmented reality, Captive Reach is the mobile strategy that allows brands to engage and activate their best consumers through the palm of their hand. Parallel 6 serves a wide array of B2B and B2C companies including retailers, daily deal companies, hotels, e-commerce, publishers and professional service firms around the globe. The firm is based in San Diego with development offices in Mexico, Ukraine, and China. For more information, visit http://www.parallel6.com.
###